Stewart Lee
Pea Green Boat (CD version)
gfs-4Stewart Lee's show finally finds its home as a 21 minute audio performance.
An owl wakes up at sea in a pea green boat. It is accompanied by a cat, its natural predator. There is some honey. What chain of events led to this dangerous situation?

Between 2001 and 2003, Stewart Lee worked on his show Pea Green Boat. It featured a deconstruction of Edward Lear's The Owl and the Pussycat. After several attempts, it proved financially unviable as a live performance.

And then we were invented. So Stew says to us - 'I've got this 21 minute audio reworking of my Pea Green Boat show. What do you think we could do with that?'

We don't know - but thought we could try putting it on CD and selling it for £5.

This is not the live show, or the 5 minute Radio 4 version, but a new specially recorded version, produced by Jane Watkins.

Stewart Lee
Pea Green Boat (CD version)
Purchase Options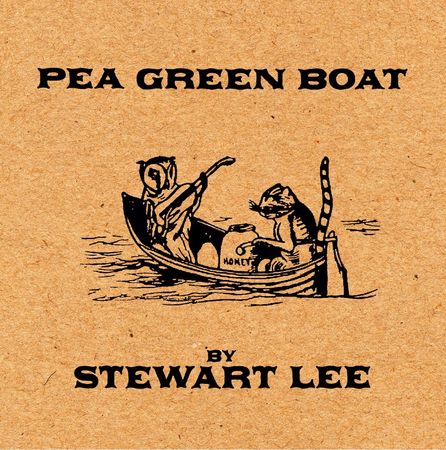 More from Stewart Lee
Pea Green Boat (CD version) clip
'Lee's droll determination to take the ditty literally makes for a veritable mine of comic potential'
The Guardian
Further Info
Technical Info
running time - 21 mins
Download Version Info
This download is an audio file.

audio size 27mb
audio format mp3 Download Info