"Sean Hughes: Life Becomes Noises" has been added to your cart
Sean Hughes
Life Becomes Noises
gfs-54
Life Becomes Noises has been hailed as a career defining show for Hughes, taking comedy on to a new level altogether.

From the moment the lights come up, it becomes apparent that this is going to be no ordinary comedy show. 'Knowing exactly when to puncture any incipient melancholy or earnestness with an expertly crafted gag' (The Daily Telegraph), Sean makes his triumphant return to the stage redefining his craft with a narrative that makes audience laugh or cry at the blink of an eye.

Sean has been dealing with his father's death in a way that only Sean can. Here is a comedy performance from Sean like you've never seen before. This hilarious yet poignant tale is a beautiful insight into the lighter side of dying and getting older, going to places that comedy rarely goes, highlighting how ridiculous life is and how quickly it can be taken away.

This DVD also features Sean's appearance on Richard Herring's Leicester Square Theatre Podcast, where the pair discuss Morrissey, Never Mind the Buzzcocks and more.

Sean Hughes
Life Becomes Noises
Purchase Options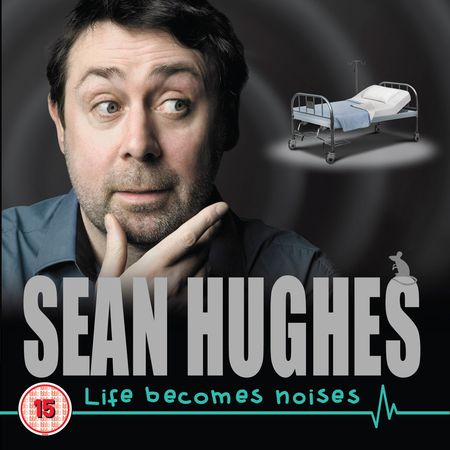 More from Sean Hughes
Other Sale Items
'Life Becomes Noises was brilliant'
Bruce Dessau
Further Info
Download Version Info
Life Becomes Noises
running time - 1hr 41min
filesize (1080p) - 3.5gb
filesize (720p) - 1.5 gb
filesize (mp3 audio) - 116mb

These files have no copy protection, and should play on every device that exists. If you can't get it to play - get in touch and you can have your money back.

To play the video version on an ipad, ipod or iphone you can stream the files directly from our site.

If you wish to put them onto your apple device, you will first need to download the file onto a computer and them import it via itunes. Download Info