Richard Herring
Hitler Moustache (disc 3)
HITLER disc 3just the bonus disc
It has come to our attention that some of you might have bought the Hitler Moustache DVD from places other than us. Shame on you.

This means that you have not got our lovely, exclusive third disc of extras.

And so you can buy it here, for just £10. Which is very cheap for what you get...
Richard Herring
Hitler Moustache (disc 3)
Purchase Options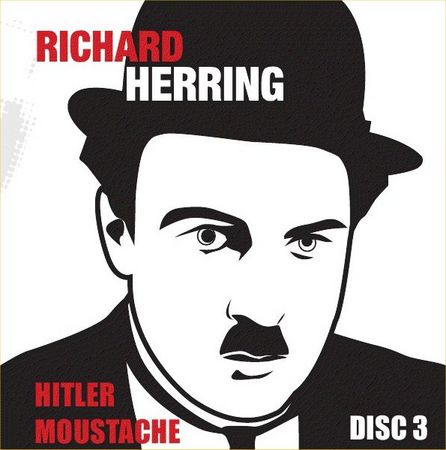 More from Richard Herring
Further Info
Technical Info
disc 3
video podcast III
richcam
the world's oldest heckler
the theft of a phone
logangate!
suit stories
york city are magic
nottingham interview (hidden)

(disc 3 running time - 2hr 51min)
Download a Large DVD Cover