"John Hegley: and Tony Curtis" has been added to your cart
John Hegley
and Tony Curtis
gfs-11It's John's first ever DVD!
Just after we had seen the first cut of Stewart Lee's DVD, I made a list of all the people that I thought should have DVDs, but didn't.

And top of the list was John Hegley. It is an absolute pleasure to have worked on this, and to now offer it to you lot.

It's got songs and it's got poetry. It is also very, very funny.

I don't wish to sound too much like a Telstar advert, but the disc includes these ace songs...

Eddie Don't Like Furniture
I Need You
I'm a Potato
Hotel
Luton Bungalow
... and many more!
John Hegley
and Tony Curtis
Purchase Options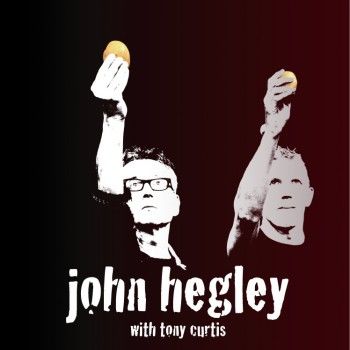 More from John Hegley
Media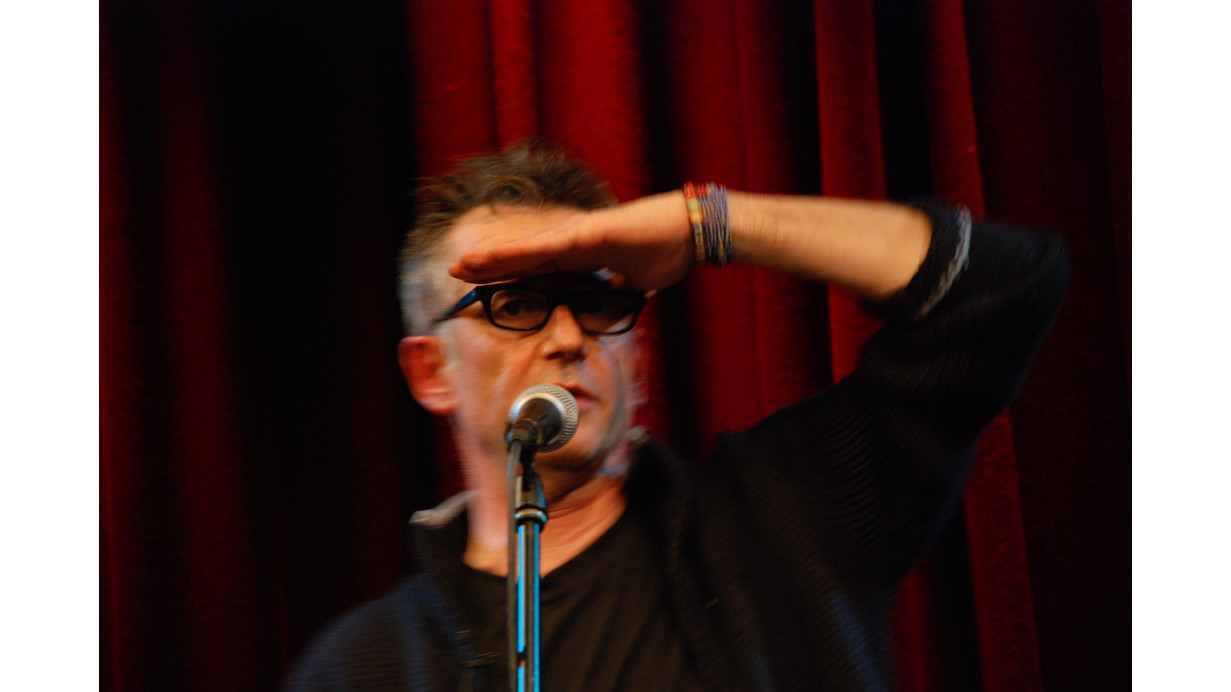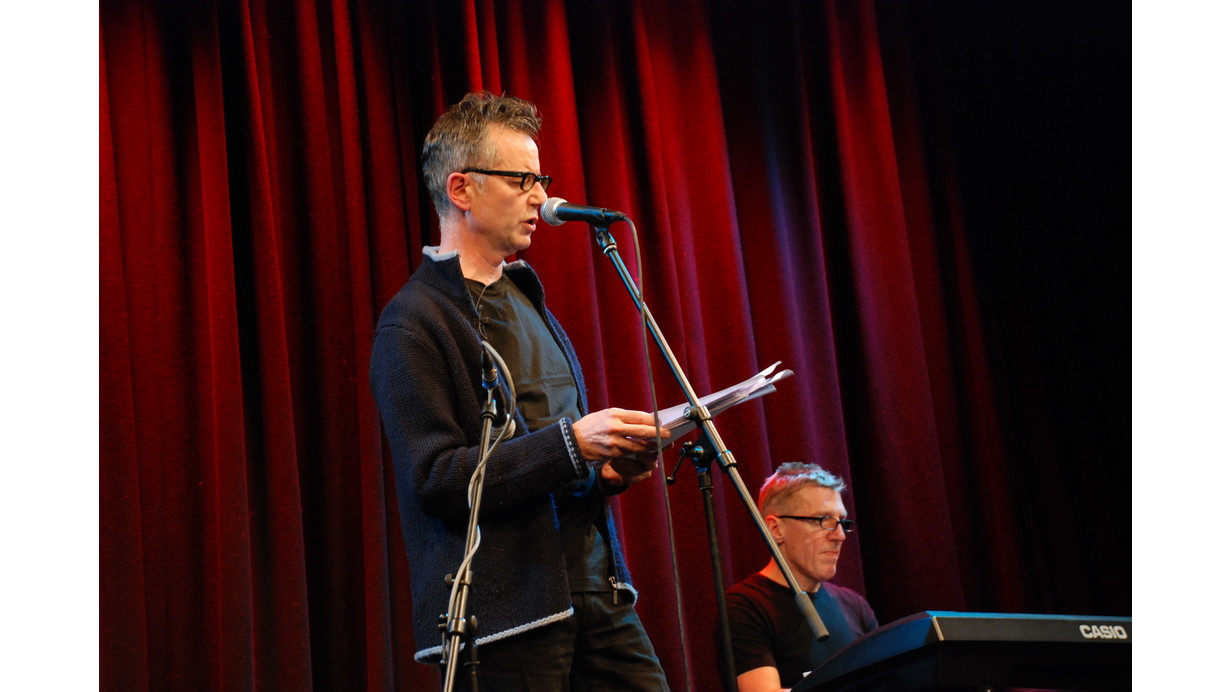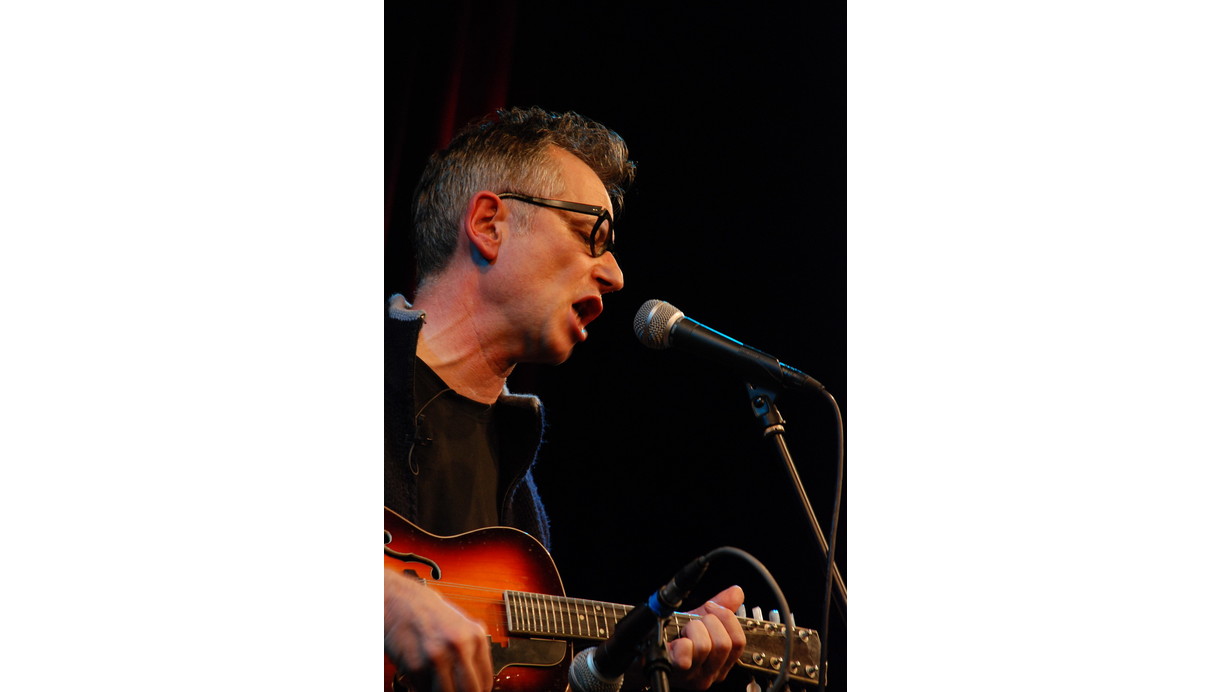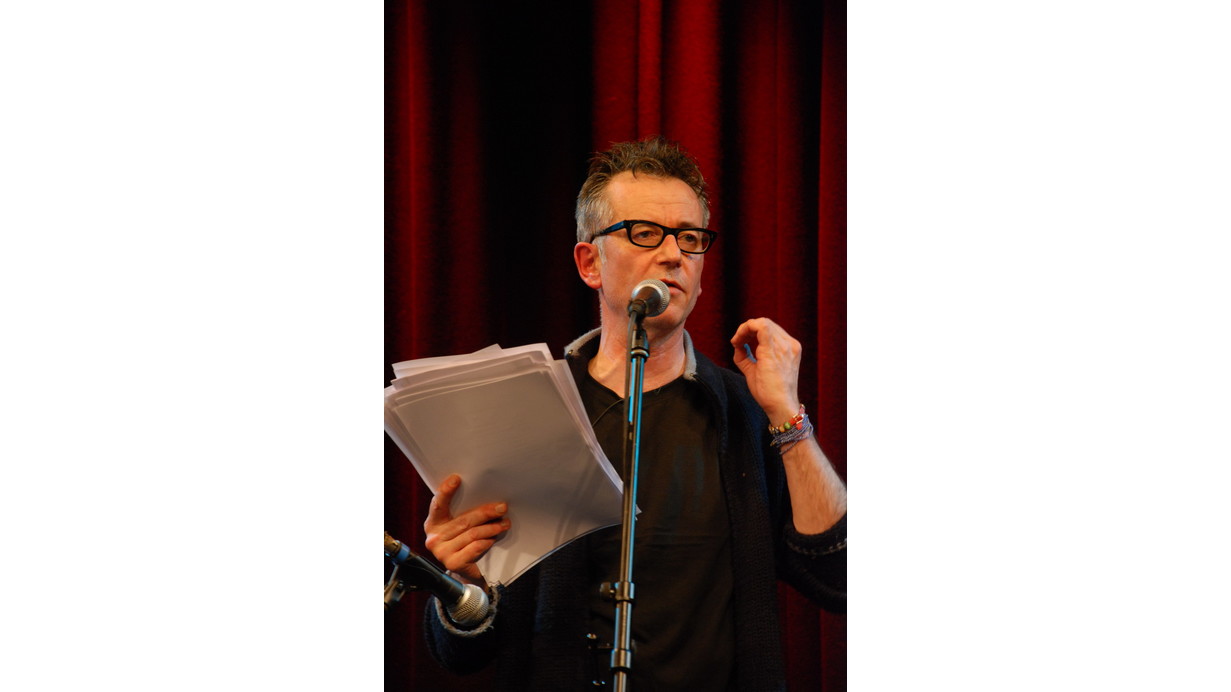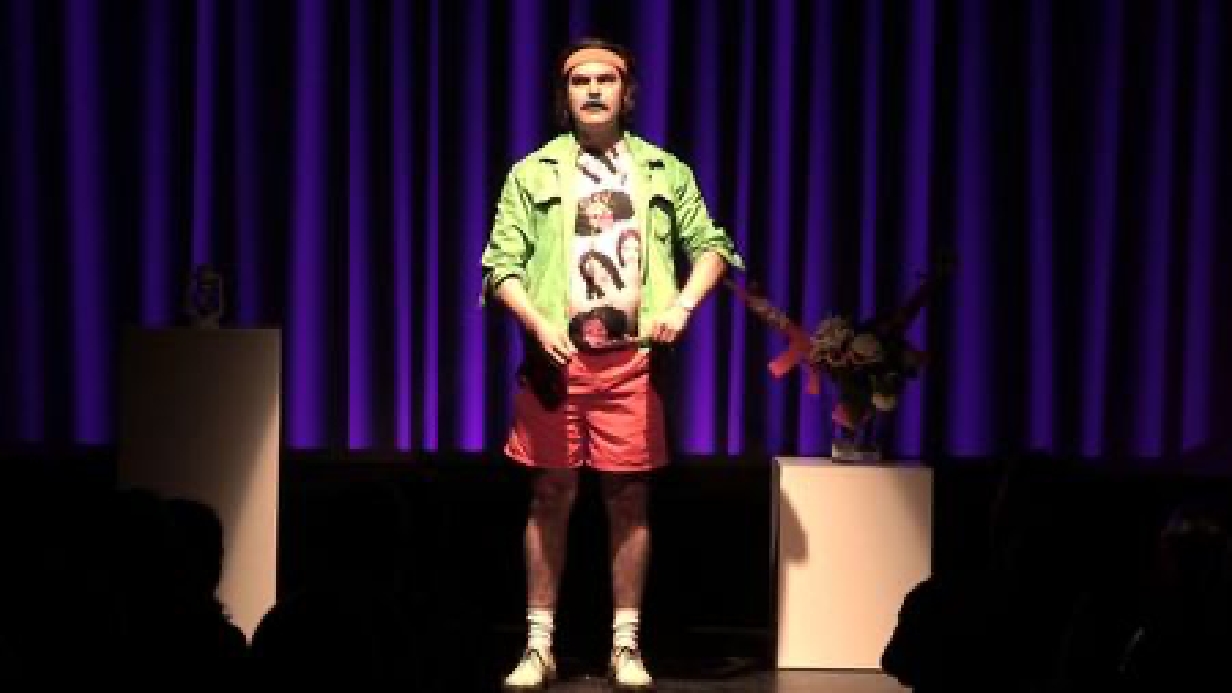 The tale I want to tell
started in this seaside town's Montpelier Road in 1978
My mate Tony and myself went out
to walk beside the seaside,
the moon a new minted coin.
And something on a concrete groyne was shining.
Tony said to me, 'It's a fish!'
Further inspection proved that no correction was required.
It was a fish.
And we guessed the lashing killed it
when the splashing tide had spilled it,
this, our bloody, blinding finding
without fishing or a fee.
We got the benefit in Brighton
from the lightening of the ocean's load
and we took that midnight mackerel back
to make tomorrow's tea.
Further Info
Download Version Info
main show
running time - 70 mins
video version - 724mb
mp3 audio - 84mb Download Info