Sarah Callaghan
gfs-123
In one of the lockdown gaps this year the Go Faster Stripe clan joined up with TV's Phil Nichol and Alex Voodoo from the Artista Cafe and Gallery in Brighton to record a pile of shows in the Arista's award winning 'best room for comedy in the world'.

First out of the gate is this gem from Sarah Callaghan. As she says in the show, her work is hard to define. She's a comic, poet, rapper and drummer. We get to see the first three in this show.

It's laid back, it's hard hitting, and it's really, really funny.
Sarah Callaghan
Purchase Options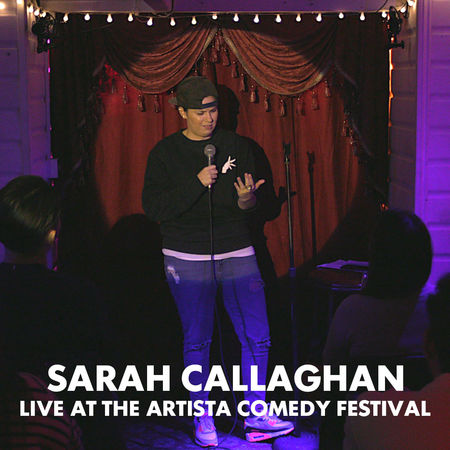 Media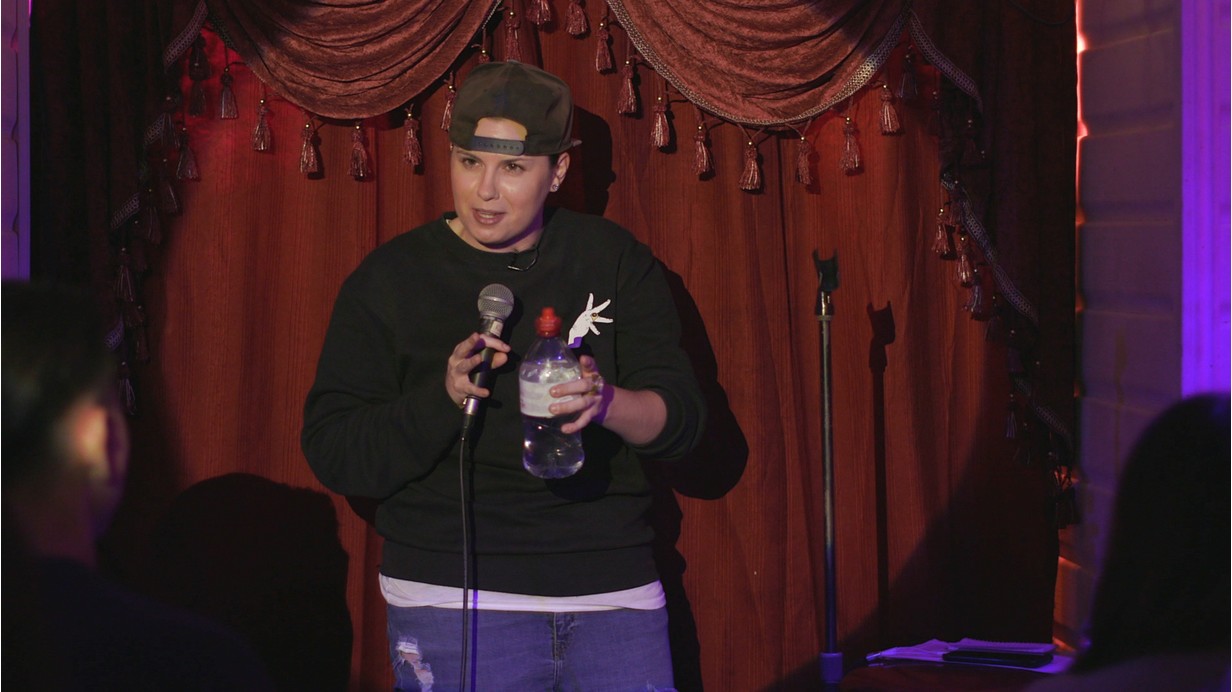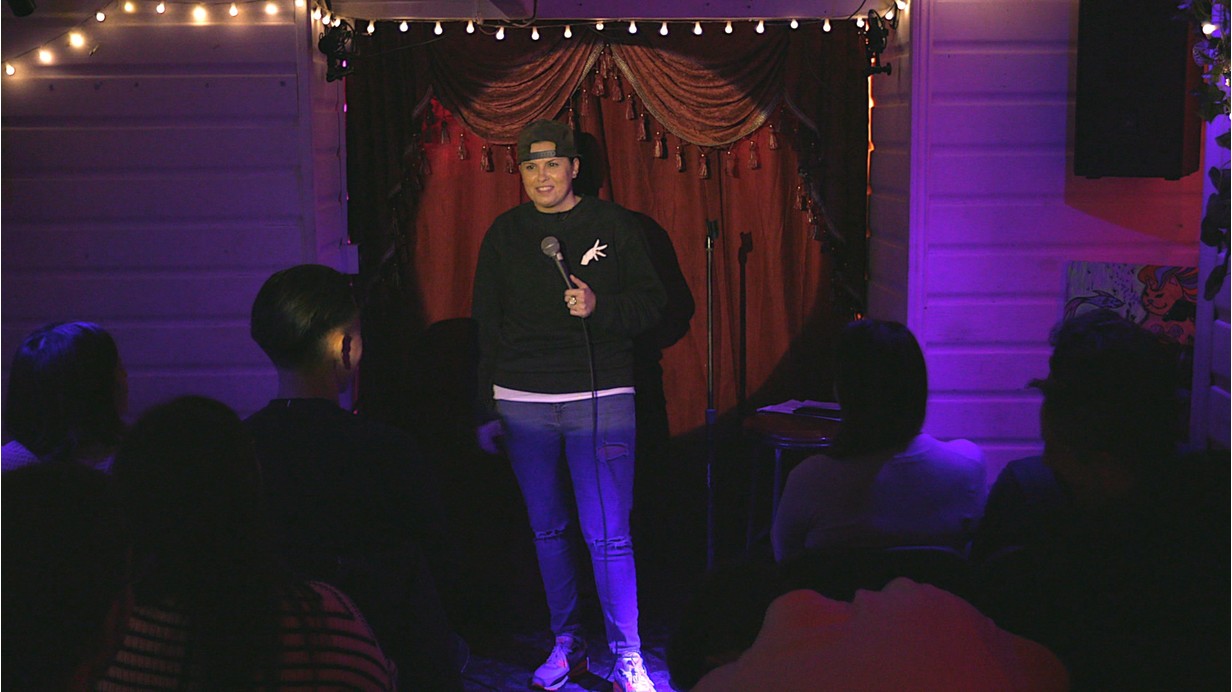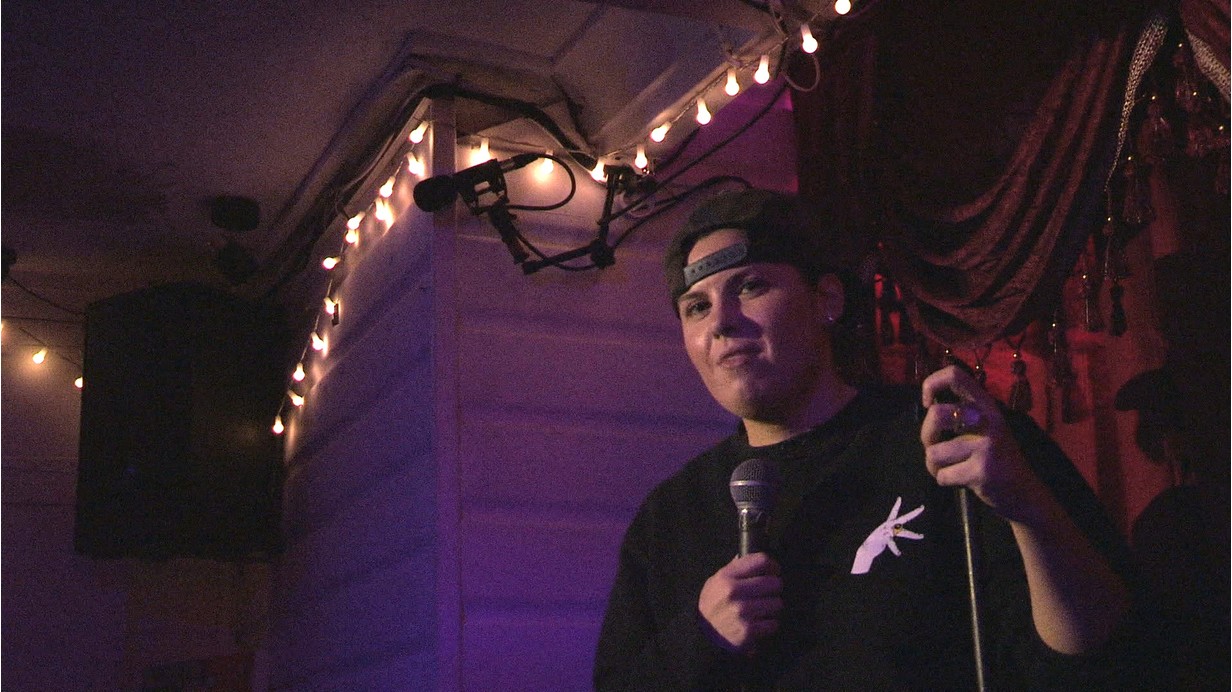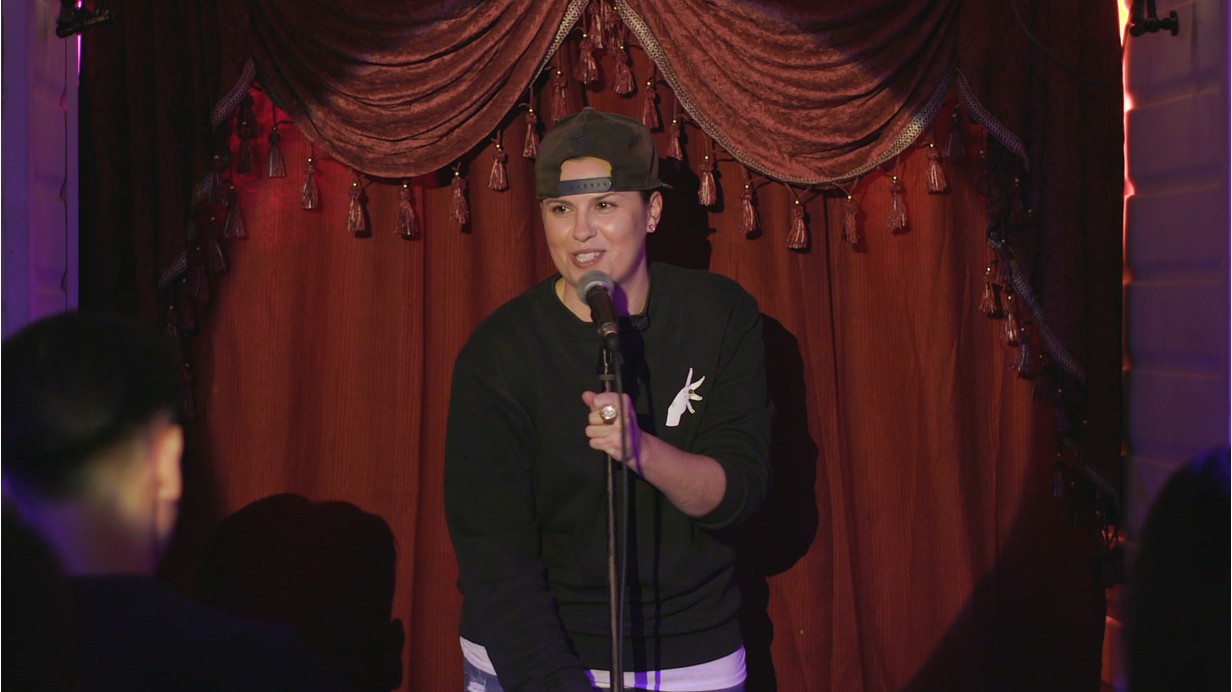 Further Info
Technical Info
running time
main show - 39 mins
extras - 6 mins
Download Version Info
main show
running time - 39 mins
1080p filesize - 1.42gb
720p filesize - 739mb
mp3 filesize - 52mb

interview
running time - 6 mins
filesize - 139mb Download Info