"Richard Herring: RHLSTP Trumps" has been added to your cart
Richard Herring
RHLSTP Trumps
GFS-TRUMP
Play an actual real game with 32 (I think) of Rich's favourite guests from RHLSTP over the years.

Who has the most youtube views out of Brian Blessed and James Acaster? Who's oldest out of the Goodies and Adam Buxton? If you know, then you might win!

Each card features a beautifully illustrated image of the guest and comes with it's own 'guest fact'.
Richard Herring
RHLSTP Trumps
Purchase Options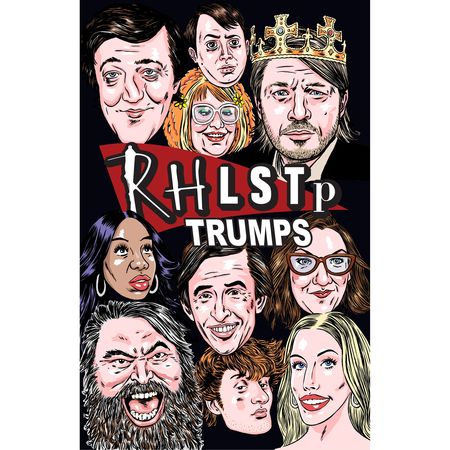 More from Richard Herring
Deluxe Editions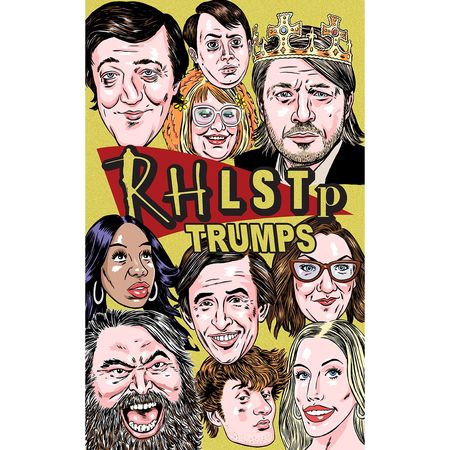 RHLSTP Trumps Collectors Edition
Special Collectors Edition with gold backed cards + a different version of Rich's card

It is shinier than it looks in the picture
£20 - Add to basket
Further Info
Technical Info
32 Cards (I think)