Richard Herring
Oh Frig, I'm 50!
gfs-96the second in Richard's ageing trilogy
I only regret the people I didn't have sex with... And 60% of the people I did have sex with.
Richard Herring

'The Podfather' The Guardian and star of Radio 4's Relativity, Richard Herring gets to the half century (against all odds) and looks at how his life has changed in the last decade, from irresponsible, single kidult, literally fighting his way through a mid-life crisis, to married father who is mid-way to the telegram from the Queen (though given she will be 140 in 2067 , she might forget to send it).

Following on from Oh Fuck, I'm 40!, this is the second (and let's face it, almost certainly penultimate) instalment in Herring's once-a-decade examination of ageing.

This DVD was recorded at considerable kickstarter expense in the prestigious Queen's Hall in London's Southbank Centre. Thanks to all the kickstarters for letting us make the show look as excellent as it does.

Extras on the discs include a behind the scenes tour of the theatre, a documentary on the postboxes of Shepherd's Bush, a one man snooker tournament recorded at the Tempting Failure festival, the Sex Robot short film and lots of hidden business too.

The special, deluxe 4 disc version which comes complete with the full double disc version of Oh Fuck, I'm 40! You can literally see Rich age 10 years!
Richard Herring
Oh Frig, I'm 50!
Purchase Options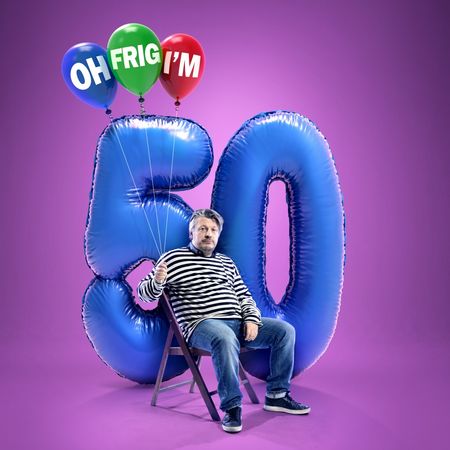 More from Richard Herring
Media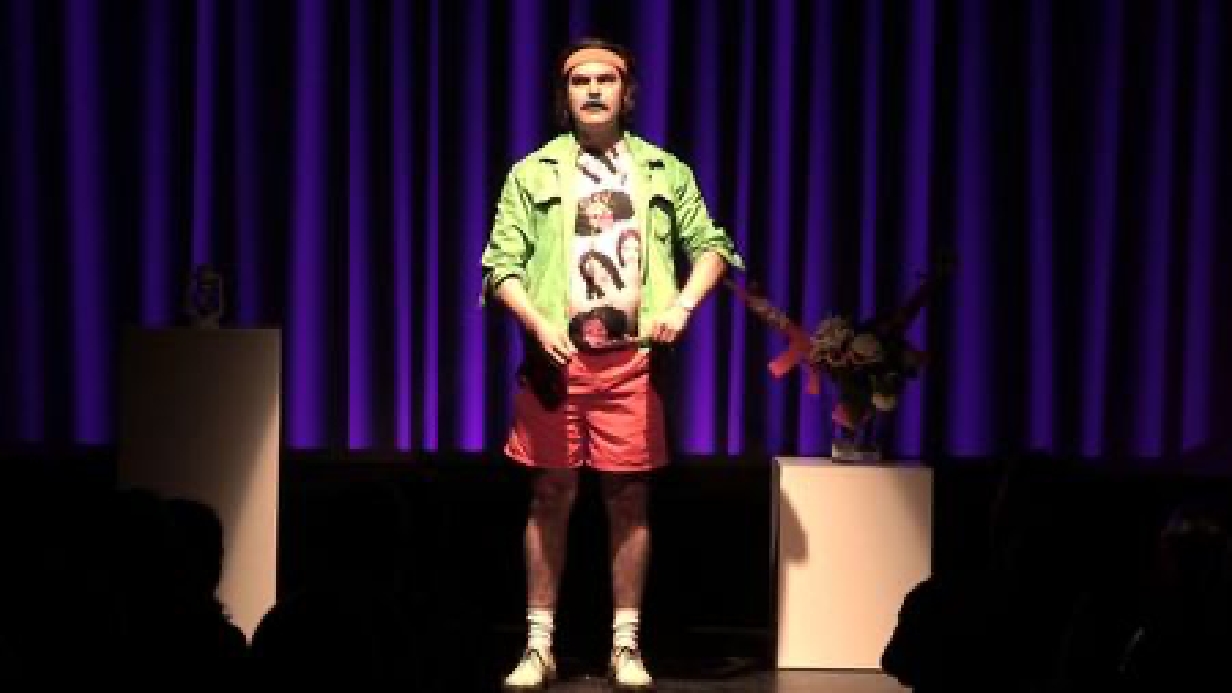 Further Info
Technical Info
discs - 4
running times
main show - 1hr 40mins
extras - 9hr 2 mins (!)
DVD9 - 16:9
Region 0 - PAL
Download a Large DVD Cover
Download Version Info
Oh Frig, I'm 50!
running time - 1 hour 40 min
filesize (1080p) - 4.1gb
filesize (720p) - 2gb
filesize (mp3 audio) - 141mb

Extras
Me1 vs Me2 Snooker
running time - 69min
filesize (1080p version) - 2.7gb
filesize (720p version) - 1.1gb

Oh Frig, I'm 50! (award winning version)
running time - 1 hour 19 min
filesize (1080p version) - 2.9gb
filesize (720p version) - 963mb

Robot Sex
running time - 1 hour 19 min
filesize (1080p version) - 475mb
filesize (720p version) - 207mb

Willy Wonka's Backstage Tour
running time - 28 mins
filesize - 547mb

The Postboxes of Shepherd's Bush
running time - 21 mins
filesize - 436mb Download Info