"Christian Reilly: Gig Economy" has been added to your cart
Christian Reilly
Gig Economy
gfs-105
It's Expensive To See Christian Reilly Live. Plus you need to get dressed, travel to the show and sit next to other people. We've been aware of this problem for a while here at Go Faster Stripe, and our scientists have come up with the solution that you now hold in your hands. Sure, it's not as good as being there, but it's cheaper and more convenient.

Christian's show is a blistering musical standup extravaganza which includes musical interpretations of other expensive ticket artists such as Bono, Bon Jovi, Ed Sheeran and Chris Martin, among others.

This DVD also includes an interview with Christian conducted just after the show finished, AND all the songs performed by himself as part of Richard Herring's As It Occurs To Me - 'the internet show that was ahead of its time'.

Let this Perrier Award-winning musical stand-up take an axe to your laughter deficit.
Christian Reilly
Gig Economy
Purchase Options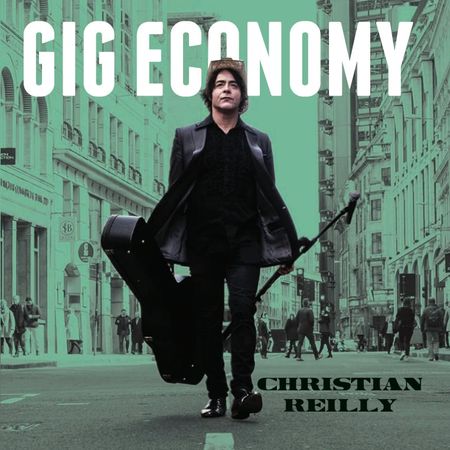 More from Christian Reilly
"Blisteringly funny" (Stage).
"If you're a fan of Bill Bailey or Rich Hall, you're probably a Christian Reilly fan already" (Guardian).
"Sex, politics and rock 'n' roll… The funniest songs I've heard in a long time" (Scotsman).
"Seriously funny" (Richard Herring).
"Like watching Jack Dee and Bill Bailey simultaneously... I don't think I've ever come so close to hyperventilating with laughter" ***** (The Student).
"Seriously catchy tunes... hysterical material" **** (Three Weeks)
Further Info
Download Version Info
Gig Economy
running time - 58min
filesize (1080p) - 2.2gb
filesize (720p) - 970mb
filesize (mp3 audio) - 89mb

Extras
Songs From AIOTM
running time - 22min
filesize (1080p) - 915mb
filesize (720p) - 425mb
Interview
running time - 16min
filesize - 305mb Download Info