"Richard Herring: The 10 Shows of Richard Herring" has been added to your cart
Richard Herring
The 10 Shows of Richard Herring
10-SHOWS
After 23 years at the Edinburgh Fringe, Richard Herring is staying south this August and September, but he's not shirking. He is going to attempt to perform all twelve of his one-man shows (including a brand new one). Over 18 hours of material. Is he insane?

Quite possibly. It's your chance to catch old shows that you may have missed or enjoy old favourites, with the added attraction of seeing the older Herring having to perform material that he may no longer be comfortable with. Plus to witness a decade and a half evolution of a comedian in just six weekends.

Rich is recording the audio of the whole run - and you can download an mp3 of all the shows from here a couple of days after each performance.

note - The final two shows are not included in this offer - one show hasn't come out on DVD yet, and the other one isn't really written yet.

So - you get 10 shows for £12 - which is pretty good!
Richard Herring
The 10 Shows of Richard Herring
Purchase Options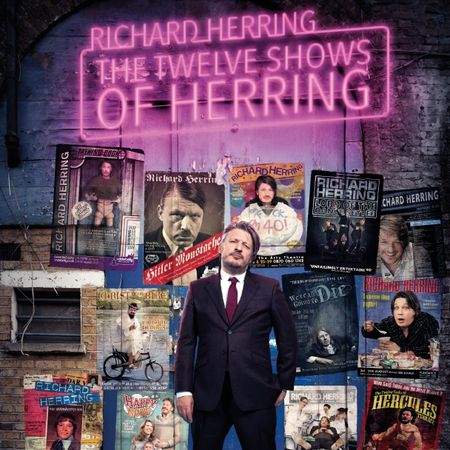 More from Richard Herring