"Robin Ince: Happiness Through Science" has been added to your cart
Robin Ince
Happiness Through Science
gfs-48Robin's wonderful romp though science
Robin asks can you be happy and rational at the same time. Join him in a world of Schrodinger cats, multiverses and evolutionary conundrums. Spend an entertaining evening in Robin's company as he orienteers through the craggy landscape of evolution whilst plumbing the depths of his own murky consciousness, all without the aid of a safety net.

In 1986, teenaged Robin Ince made a decision he would come to regret in later life. He chose his A-levels. He rejected his early love of science and instead chose arts subjects.

In later years, Robin has rediscovered his love of science, putting this to good use curating his series of science loving christmas shows, co-presenting Radio 4's Infinite Monkey Cage, and culminating perhaps in the show you now hold in your hands. This is Happiness Though Science.

This DVD includes a feature length commentary by Robin with his Monkey Cage partner Brian Cox.
Robin Ince
Happiness Through Science
Purchase Options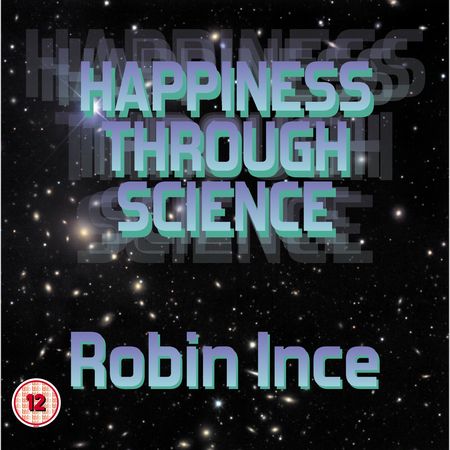 More from Robin Ince
Further Info
Technical Info
Running Time - 1hr 27mins
Commentary Track - 1hr 27mins
Extras - 10mins
DVD9 - 16:9
Region 0 - PAL
Stereo - in colour
Download a Large DVD Cover
Download Version Info
main show
running time - 1hr 27mins
filesize (video)- 1.3gb
filesize (mp3 audio)- 115mb

bit from nine lessons
running time - 2 mins
filesize - 33mb
photos
running time - 2 mins
filesize - 19mb
easter egg
running time - 3 mins
filesize - 46mb

These files have no copy protection, and should play on every device that exists. If you can't get it to play - get in touch and you can have your money back.

To play the video version on an ipad, ipod or iphone you can stream the files directly from our site.

If you wish to put them onto your apple device, you will first need to download the file onto a computer and them import it via itunes. Download Info