Richard Herring
Bye Bye Balham
gfs-14Warming Up: Vol 1
On November 25th 2002, comedian Richard Herring began writing a blog. He called it Warming Up as his hope was that the exercise would help him overcome his writer's block and get in the mood for a day of writing. It didn't quite work out as he hoped. Most days Warming Up was all he achieved. But he has kept on writing, every single day, for over six years and instead created an insight into his life and the inner recesses of his brain.

Bye Bye Balham is a collection of the first couple of hundred days of this impressive project, all in handy, easy to carry book form. Plus Richard reveals what was going on behind the scenes at the time, detailing the things that seemed too personal to mention at the time, as well as a retrospective of what he makes of the 35 year old him, now that he is in his forties.

It's an hilarious, compelling and weirdly compulsive read.
Richard Herring
Bye Bye Balham
Purchase Options
SOLD OUT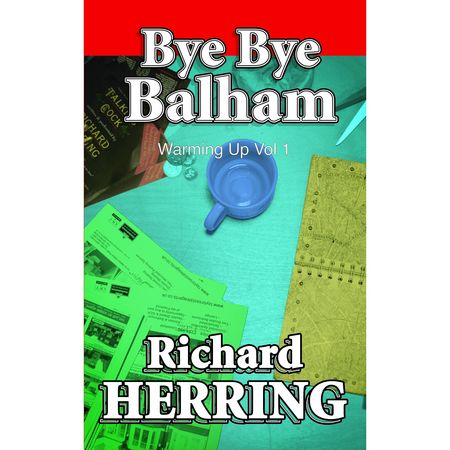 More from Richard Herring
Further Info
Technical Info
pages - 288
isbn - 9780956090102