John Osborne
A Supermarket Love Story
gfs-117
John emailed in and said he had a second book of poetry ready for us, and that was all I needed to hear to get the publishing arm of GFS into gear.

John has once again turned his poetry writing pen to the topic of the beautifully ordinary with this collection of supermarket themed poems.

We've been lucky enough to get the band back together. Katie Pope has again provided the illustrations, and the book has all been put together by Stefhan Caddick.

Here's a poem from the book.


A supermarket love story

It happened. They met and their lives changed forever.
Straight away they knew this was real love
with illustrations by Quentin Blake.

All those nights wishing things were different
are over now. Life is about the right person
saying hello at the right time.

Love should be like singing Bat Out Of Hell at karaoke
but too often it's like sitting with a dog at the vets
or trying to explain who Simon Munnery is

to someone who has never heard of Simon Munnery.
Love should be like being in a supermarket abroad
so much to discover. All these flavours and colours

but too often it's like being in a Tesco Metro
and the self-service machine isn't accepting
your only pound coin.

Sometimes there's a moment when you realise this is it.
This isn't hand luggage holiday romance
it's the big suitcase real deal.

Let's go and pay. We've got everything on our list.
We can go home, watch Fargo, Skype your mum
and get pissed.

Life is really hard, but right now it's okay.
Let's go to the checkout we've got everything we need,
a baguette, chutney, bottle of wine, nice cheese.

Let's walk home and make spaghetti,
plan more things to make us happy.
We love telling people where we met.

In a supermarket?
Yeah.
In a supermarket.

John Osborne
A Supermarket Love Story
Purchase Options
POEMS!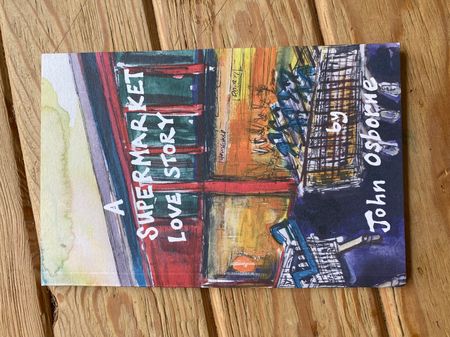 More from John Osborne
Deluxe Editions
Media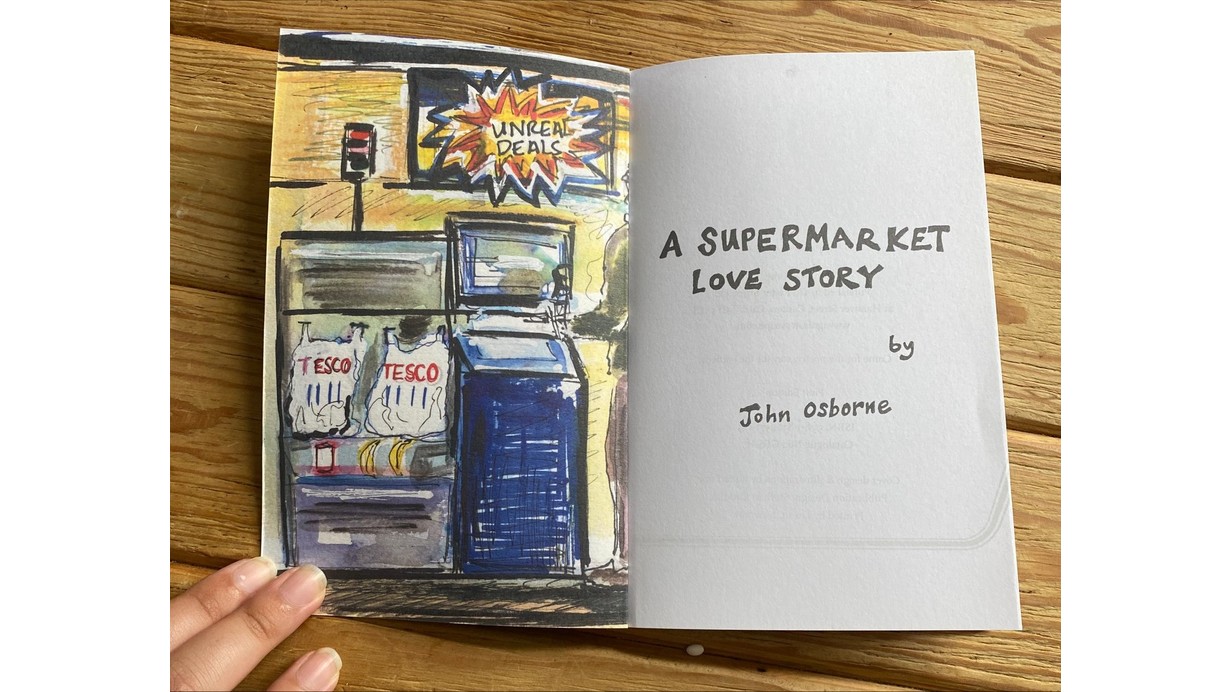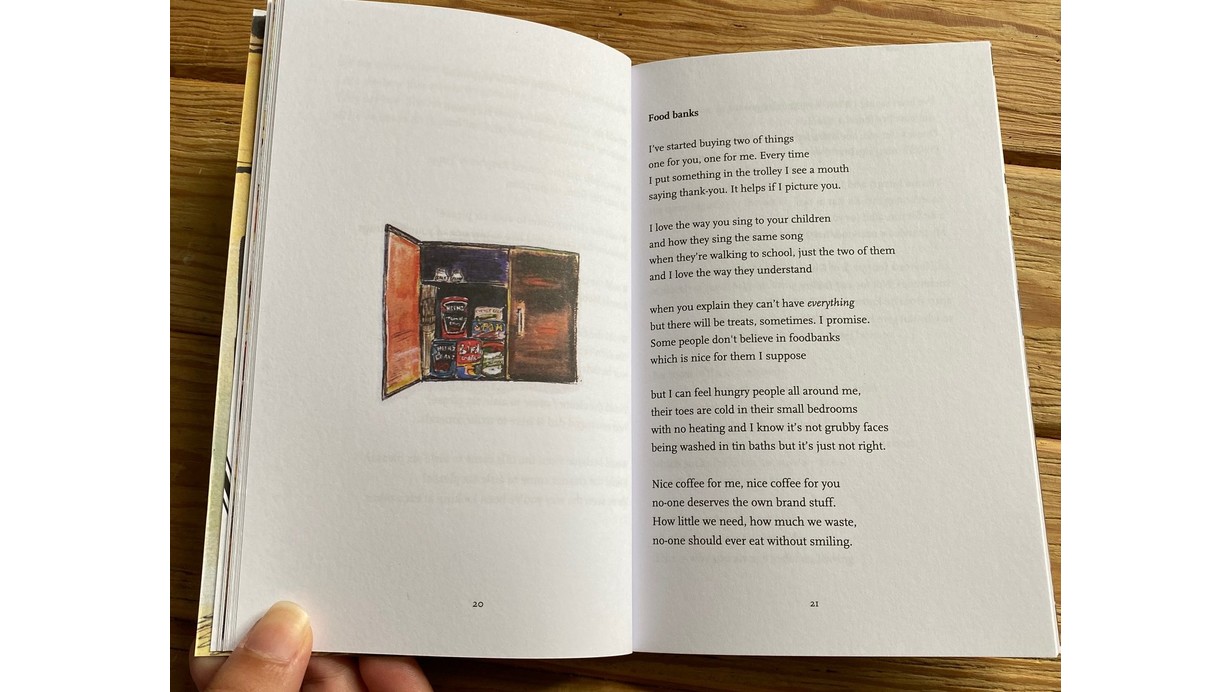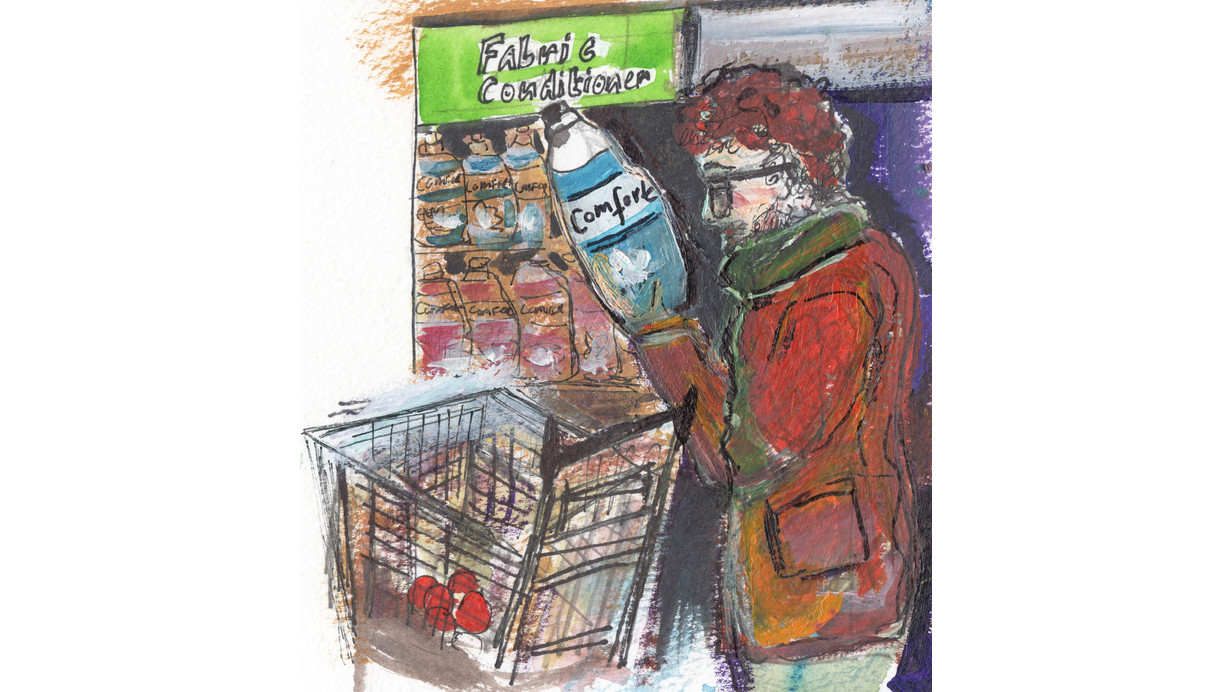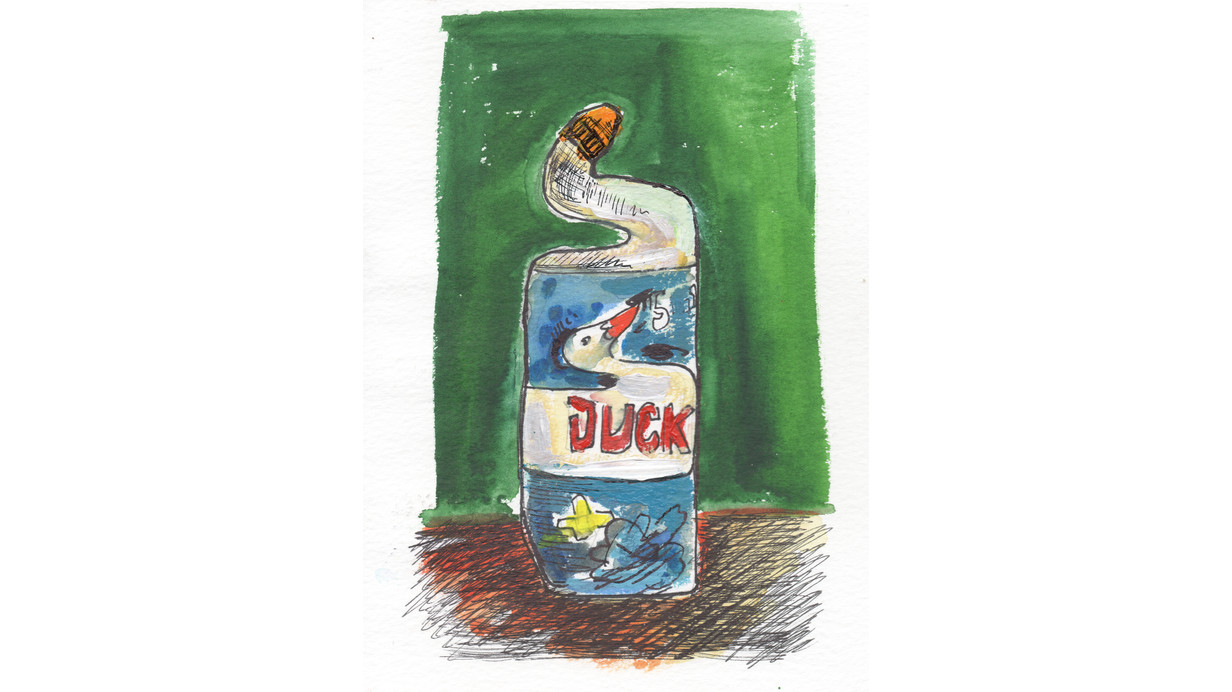 A lovely, engaging writer finding the joyous in the everyday
Stuart Maconie

His work has a winning gentleness, a seductive voice that draws you in, ensnares you and captivates you.
Ian McMillan

Sits somewhere between Tom Wrigglesworth and Daniel Kitson. I could have listened for hours
The Independent
Further Info
Technical Info
Poems - 19
Pages - 52
Illustrations - 8