The Third Go Faster Stripe Festival
It's nearly time for the third Go Faster Stripe Festival. It's being held at Chapter Arts Centre in Cardiff on the 23rd and 24th February 2018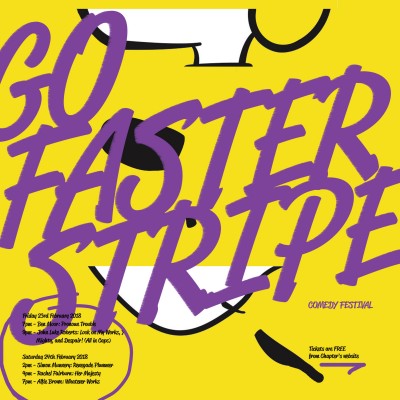 Tickets are 'pay what you want'. Click here for more info on how that works.
THE SHOWS

Friday 23rd Feb 2018
7pm - Ben Moor: Pronoun Trouble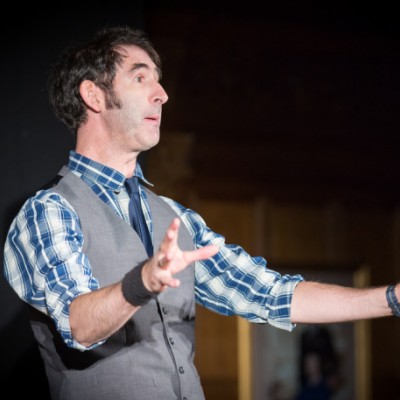 A show from the genius wordsmith. Pronoun Trouble is a multimedia performance, using Powerpoint and stand-up, melding a fact-adjacent lecture about the cartoons and more structured comedy and reflections on real world topics.
Click here for tickets

9pm - John-Luke Roberts: Look on My Works, Ye Mighty, and Despair! (All in Caps)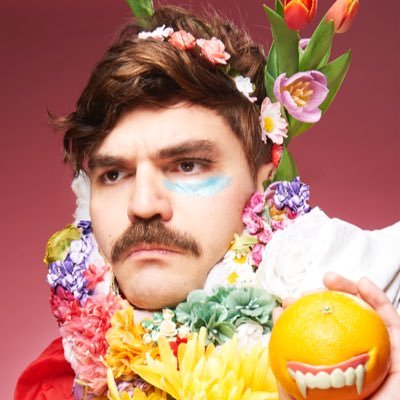 The cult-favourite alternative comic humbly invites you to his brand-new, absolutely brilliant hour of extraordinary-absurdist-character-comedy-nonsense-sort-of-stand-up and hubris.
Click here for tickets

Sat 24th Feb 2018
2pm - Simon Munnery: Renegade Plummer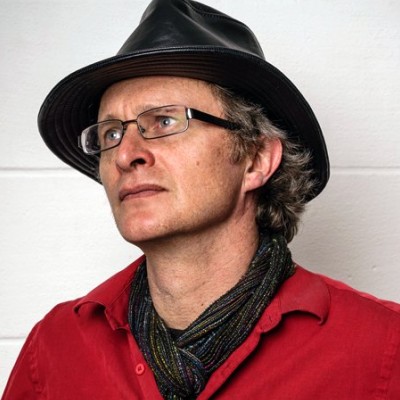 'One of the most tirelessly silly stalwarts of the Fringe' (Time Out) provides tales of plumbing woes and his attempts at under-tent heating, and ridicules the insanity of capitalism.
Click here for tickets

4pm - Rachel Fairburn: Her Majesty
Every family needs strong female role models, problem is there's too many in Rachel's clan. They aren't just strong, they're the matriarchs of the matriarchy. It's no wonder that all her heroes are men.
Click here for tickets

7pm - Alfie Brown: Whatever Works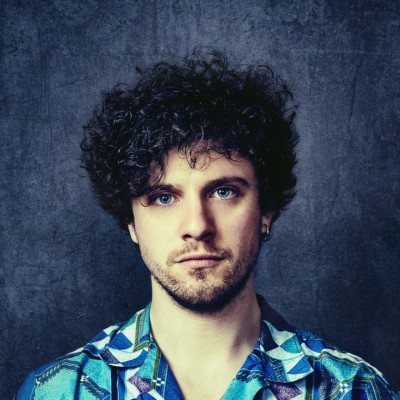 Alfie Brown is trying out new jokes. Jokes about therapy, what makes a good school, war, child swearing and Eric Clapton. Come and see this exceptionally funny, ferocious and interesting comedian do jokes before he's learnt how to make them acceptable to the more easily offended. One of the most exciting and talked about comedians currently working in the U.K.
Click here for tickets

OTHER FUN THINGS

As well as the shows we are going to have bits and bobs of other fun stuff going on. I'm not exactly sure what they are going to be yet - but we will definitely have a stall selling GFS tat.

Pay What You Want

Tickets for all shows are "Pay What You Want". If you're intrigued by a show description but not sure whether you're going to like it, you can reserve a ticket and pay AFTER you've seen it. Or if pay day is far away and you're a bit short of cash – no problem. Or maybe you live miles from Chapter, then you can use the cash you'd have spent on tickets to put towards your travel.

How it works
Reserve your tickets online, over the phone (029 2030 4400) or in person and collect them from the box office as usual. Any uncollected tickets will be released 30 mins before the start of the performance. Following the performance, there will be a collection bucket on your way out of the theatre where you can make your donation.

If you've ever been to see a radio or TV recording that offers free tickets you will know that they usually give out more tickets than they have seats because some people will not turn up. We won't be doing this, so please only reserve tickets if you are coming. And if you could ring up and cancel any tickets you can't use, that would be lovely.