"Mark Thomas: Walking the Wall / Showtime from the Frontline" has been added to your cart
Mark Thomas
Walking the Wall / Showtime from the Frontline
gfs-97double disc set
The acclaimed 'Walking the Wall' and 'Showtime From The Frontline' shows in one box set with additional footage of Mark's journey along the route of the Israeli wall.

Walking the Wall
Never one to take the easy option, Mark decided to go rambling in the Middle East, walking the entire length of the Israeli Separation Barrier. This is the story of 300,000 settlers, a 750km wall, six arrests, one stoning, too much hummus and a simple question... 'Can you ever get away from it all with a good walk?'

Showtime from the Frontline
Dodging cultural and literal bullets, Israeli incursions and religion, Mark and his team set out to run a comedy club and put on two nights in the Palestinian city of Jenin. Only to find that it is not so simple to celebrate freedom of speech in a place with so little freedom.

Jenin refugee camp, a stronghold for the al-Aqsa Martyrs' Brigade during the Second Intifada, is not a place synonymous with laughs. But it is also home to the Jenin Freedom Theatre and to people with a wealth of stories to tell.

Mark tells this story alongside Faisal Abu Alhayjaa and Alaa Shehada, two performers, actors and now aspiring comics from the Jenin Club. This is a story about being yourself in a place that wants to put you in a box. Funny, moving and necessary. Mark says, it's the nearest he will ever get to Alan Parker's 'Fame'.
Mark Thomas
Walking the Wall / Showtime from the Frontline
Purchase Options
ON SALE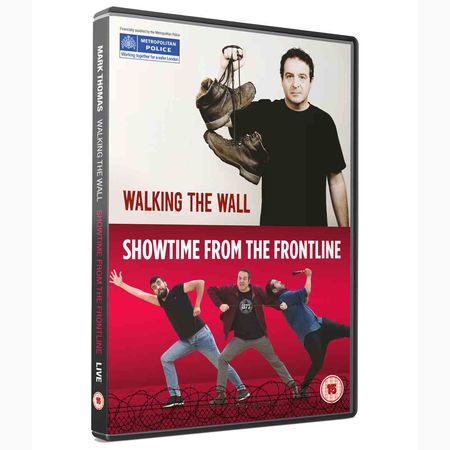 More from Mark Thomas
Other Sale Items
Deluxe Editions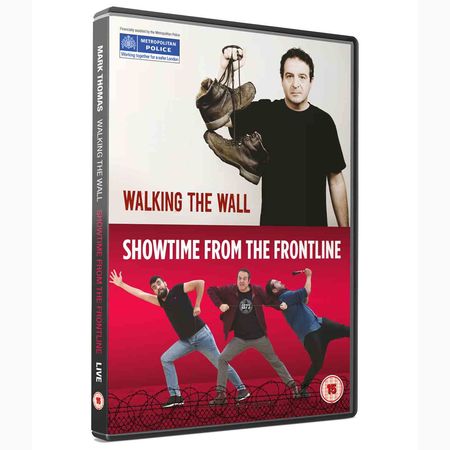 Two Box Sets
Walking The Wall, Showtime From The Frontline, Bravo Figaro, Cuckooed and The Red Shed all for a reduced price of £30.
£30 - Five Shows
Media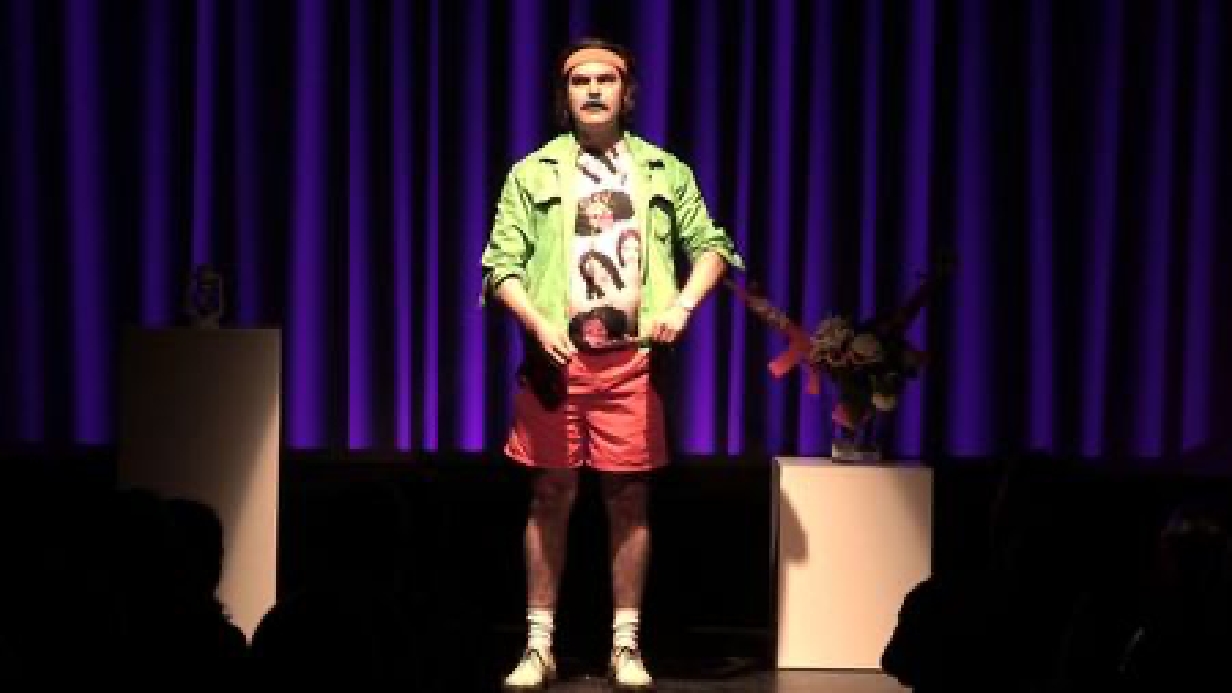 Further Info
Technical Info
running times
Walking the Wall - 125 minutes
Showtime from the Frontline - 113 minutes
Extras - 17min
subtitles for Walking the Wall
2 Discs / Region 0 / PAL / In Colour
Download Version Info
Walking the Wall
running time - 125min
filesize (video) - 1.2gb
files (mp3) - 153mb

Showtime from the Frontline
running time - 113min
filesize (720p) - 2.3gb
filesize (1080p) - 4.5gb
filesize (mp3) - 163mb

Extras
Walking the Wall trailer
running time - 5min
filesize - 120mb

The Freedom Theatre
running time - 11min
filesize (720p) - 213mb
filesize (1080p) - 417mb Download Info