"Tony Law: Maximum Nonsense" has been added to your cart
Tony Law
Maximum Nonsense
gfs-67it's the one with the elephants
Here's a brand new old DVD for you. In it Tony Law explores matters arising whilst looking into cameras set up for the purpose of recording him doing just that.

Strictly speaking, it's not all that new. Do you remember we put a 20 min free elephant themed clip from Tony on youtube a while back? That's the final 20 mins of this show - so if you the video and wondered what on earth led up to a climax like that, then you are in luck. It's like our version of the Star Wars prequels.

Click here if you'd like to watch the youtube clip to see how this show ends.
Tony Law
Maximum Nonsense
Purchase Options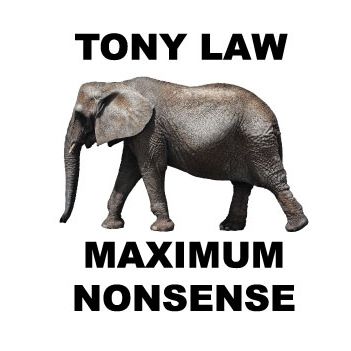 More from Tony Law
'One of the finest and funniest comics on the circuit'
Time Out

'Law is enjoying himself hugely – and the feeling is contagious.' ★★★★ Guardian
Further Info
Technical Info
main show - 72 mins
extras - 10 mins
Download Version Info
Running Times
Main Show (1.3gb) 1hr 13 min

Tape Change (95mb) 4 mins
Download Info