"Richard Herring: The Box Lady and Other Pesticles" has been added to your cart
Richard Herring
The Box Lady and Other Pesticles
gfs-47Warming Up: Volume 2
Richard Herring has been writing a daily blog since November 25th, 2002, over ten years of consecutive entries. In this second volume of these writings (the first 'Bye Bye Balham' is also available from gofasterstripe.com) we follow Richard as he adjusts to moving home and becoming single. He's confused, bemused, hopeless at pretty much everything and a little bit lonely and things aren't being made any better by a neighbour continually demanding that he gives her all of his boxes.

This book contains five months of blogs starting in June 2003, but also retrospective insights and information that seemed too personal or intrusive at the time as the Richard of 2012 looks back as his younger and equally foolish self. You'll meet Pavla with her poster campaign to find a lost love, the Swedish Cliff Richard, Andrew Collins before he got his extra 'g' and other assorted pesticles, including, of course the Box Lady herself. It's hilarious and slightly tragic in equal measure, but let's face it, so is writing a blog for so very long.
Richard Herring
The Box Lady and Other Pesticles
Purchase Options
reprint!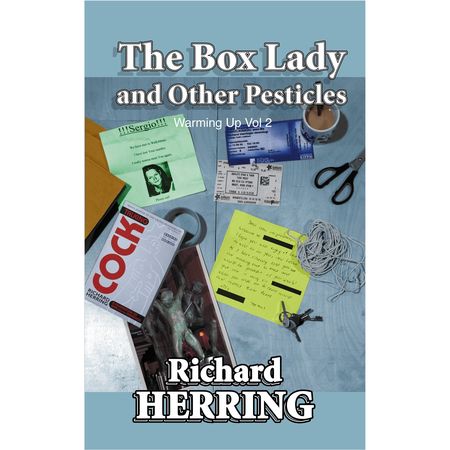 More from Richard Herring