Tom Binns
Actually 'Psychic'
gfs-118The Psychic Comedium in Actually 'Psychic' live at the Stands
A sceptic comedian that's been possessed by a dead psychic who now acts as his spirit guide and makes it look like he had a gift? Sure why not?

Tom Binns had been pretending to be psychic on stage for exactly ten when he toured this show and the messages he passes on from the other side are getting more and more accurate and no less hilarious.

Filmed over three nights at The Stand(s) Comedy Clubs in Glasgow Edinburgh and Newcastle Actually 'Psychic' has captured Tom at the peak of his comedy and metaphysical powers.'

Tom filmed the show himself using a pair of gopros each night. We have put together the show from this footage.
Tom Binns
Actually 'Psychic'
Purchase Options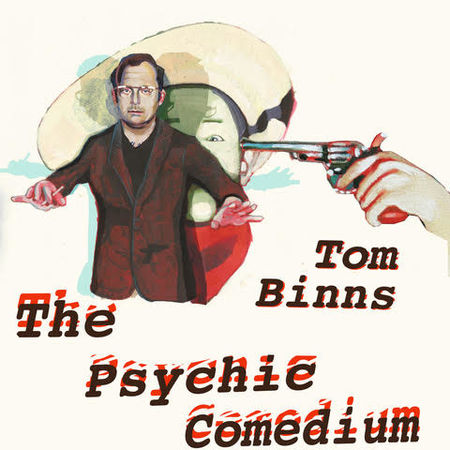 More from Tom Binns
Media
Further Info
Download Version Info
Actually 'Psychic'
running time - 59min
filesize (1080p) - 1.6gb
filesize (720p) - 758mb
filesize (mp3 audio) - 92mb

Extras
Actually 'Psychic' Red Carpet
running time - 38 mins
filesize - 502mb

Actually 'Psychic' Live Q+A
running time - 34 mins
filesize - 384mb Download Info