"Robin Ince: Robin Ince's Last Ever Show" has been added to your cart
Robin Ince
Robin Ince's Last Ever Show
gfs-71it's a double disc spectacular!
Robin has decided it's time to hang up his microphone for good.

But just before he resigned, something had to be done about the mess of thoughts he had jumbling up his brain. So we stepped in to help empty them all out, and we did it in front of a sell out crowd at the Bloomsbury Theatre in London.

The first half of the show is also on the disc - and that features Robin taking half an hour to introduce a beautiful acoustic set from Grace Petrie.

Of course, by the time the main show was over he realised his brain wasn't properly empty, so we recorded another LAST EVER show a few months later. This time in the small studio room at the Bloomsbury.

So this double disc contains two full shows.

And if that's not enough, there's also a previously unreleased two hour show Robin recorded a few years ago at Chapter Arts Centre. So that's three. More? OK then ANOTHER full show, this time in mp3 audio format that you can download to your computer.

Show 1 is the main feature. An hour and a bit of Robin's favourite material from the last few years.

This performance was actually the second half of a show we recorded in the bloomsbury. The first half was an extended introduction to Robin's support act Grace Petrie. That's on the disc too.

Show 2, we reconvened in the smaller theatre of the Bloomsbury for a more informal recording of everything Robin left out of the main show.

Show 3 - a previously unreleased recording of Robin's science show from a few years ago. We can't remember why it went unreleased. It's got some pretty good jokes in it. Maybe the lighting wasn't quite right?

Show 4 - this is an audio recording from the night the Robin and Grace tour rolled into Chapter Arts Centre in Cardiff.

There is some repeated material spread over the four shows, but any that is presented in a different context, making it seem pretty fresh.

So if you like Robin Ince, it would be a really good idea to buy this DVD.
Robin Ince
Robin Ince's Last Ever Show
Purchase Options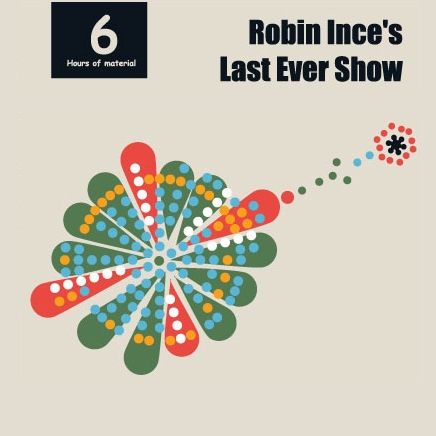 More from Robin Ince
Media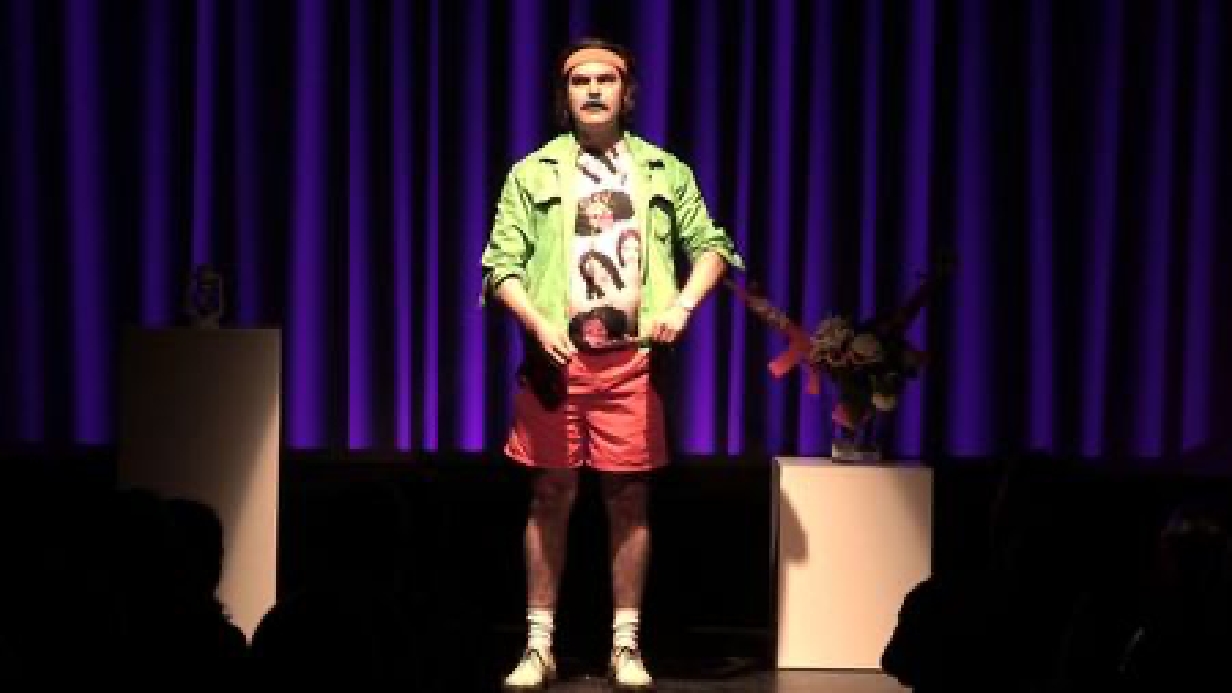 Further Info
Technical Info
running times
main show - 1hr 13mins
1st half - 59mins
extras show - 1hr 26min
science show - 2hr 22min
audio show - 2hr 10min

(and a couple of hidden features too...)
Download Version Info
main show
running time - 1hr 13min
filesize - 1.4gb

part 1
running time - 59min
filesize - 1.1gb

extras show
running time - 1hr 26min
filesize - 1.7gb Download Info