Richard Herring
RHLSTP Kickstarter DVD
gfs-65
We've a very few of these DVDs left after our Kickstarter, so we thought we'd offer them here. All the money raised from the sale of this ridiculous DVD will go towards the filming of series 9 of RHLSTP.

'This is the most self indulgent thing I have ever done', says Richard Herring as he bounds on to the familiar stage of the Leicester Square Theatre. And who are we to argue - for the guest on this week's show is none other than Richard himself. With a combination of swagger and poor camera tricks we will finally get to see what makes the mysterious Herring tick.

This DVD is a document to the kindness of the 2000 contributors to our recent KickStarter campaign to film every episode of the 8th series of Richard Herring's Leicester Square Theatre Podcast. It's also a joke that has got out of hand.

As well as the hour long special RHLSTP with Rich, there's a backstage tour of the Leicester Square Theatre, every backstage interview from series 7, and hidden somewhere amongst the rushes is a short video of Rich before the camera trickery was added. He doesn't look very well.
Richard Herring
RHLSTP Kickstarter DVD
Purchase Options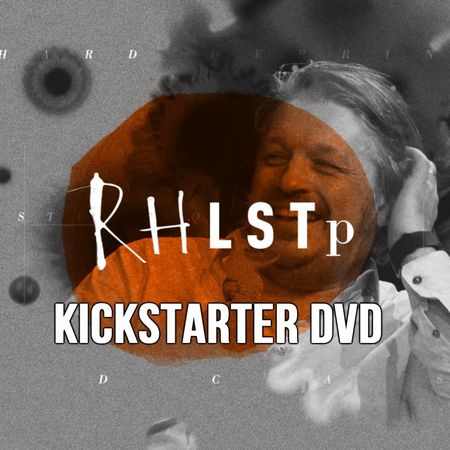 More from Richard Herring
Further Info
Technical Info
running time
main show - 1hr 5mins
extras - 1hr45 mins