"Tony Law: Go! Mr Tony Go!" has been added to your cart
Tony Law
Go! Mr Tony Go!
gfs-43
We didn't do this. Competition winner Tony got the show filmed at the
Soho Theatre in London as a prize for being the best ever comedian.
Congratulations Tony!

Tony Law is widely regarded by the comedy industry as one of the best
comics on the circuit. This year he is taking his own special brand of
funny to the road by asking the question we've probably all asked
ourselves at some point. Namely; Is Tony Law a way of doing comedy?

Mixing delightful, flawless twaddle, with some genuinely insightful
forays into what it is that makes comedy comedy (or anti-comedy), Tony Law (that's Mr Tony Law to you) presents a standuppy, sketchy,
impro-ey, arty little comedy show for people who are already funny.

This DVD includes a 25 minute version of the Edinburgh run of the show
and an lovely chat between Tony's and his guitarist Duncan Oakley.
Tony Law
Go! Mr Tony Go!
Purchase Options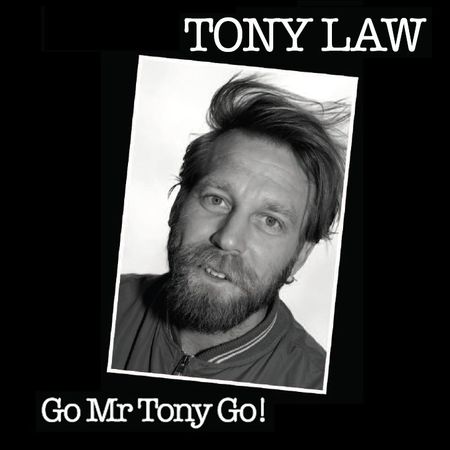 More from Tony Law
an utter shambles
spoonfed

Law's genius for the random makes Salvador Dali look about as abstract as Constable … he's maintained an intellectual's eloquence
Metro

Go, Mr Tony, Go, indeed…
chortle
Further Info
Technical Info
Main show - 1 hour
Extras - 42 mins
DVD9 - 16:9
Region 0 - PAL
Stereo - In colour
Download Version Info
This download comes as an audio or video file.

video size 538mb
video format mp4 avc

audio size 61mb
audio format mp3

main show
running time - 60 mins
video - 538mb
audio - 61mb

aftershow chat
running time - 13 mins
filesize - 60mb
preview
running time - 26 mins
filesize - 124mb
banker video
running time - 3 mins
filesize - 24mb


These files have no copy protection, and should play on every device that exists. If you can't get it to play - get in touch and you can have your money back.

To play the video version on an ipad, ipod or iphone you can stream the files directly from our site.

If you wish to put them onto your apple device, you will first need to download the file onto a computer and them import it via itunes. Download Info