Richard Herring
Can I Have My Ball Back?
gfs-ball
We are delighted to be able to offer you a special edition of Rich's new book.

Each copy bought from us will include a square postcard signed by Rich. And one of these is a PRIZE postcard. It contains instructions on how you can get a special prize from Rich.

And if you go for the Deluxe Edition, you will also receive a Right Bollock hand puppet, created for us by the wonderful maker of the original Right Bollock, Richard Ison. Richard has painted some of these, which I will randomly allocate. Each puppet will come with instructions on how to paint it up to look like Richard's, but you can leave of course leave it raw if you would prefer.

If we are cowardly, we are told to grow some
If we're brave, we're said to have huge ones
If it's cold, they are liable to fall off – even if you're a brass monkey
If we're in trouble, someone will threaten to break them
If we have to work hard, we might very well bust them
If we're in somebody's thrall, then they've got us by them

About fifteen years ago, Richard Herring first took part in a campaign to encourage men to have a little (non-sexual) feel of their balls every now and again. But it was embarrassing and weird, and if there was something wrong, he didn't want to know about it.

Anyway, that kind of stuff only happens to other people, doesn't it?

At the start of 2021 Richard Herring was diagnosed with testicular cancer. For a man whose output includes a stand-up tour titled Talking Cock and who regularly interrogates our attitudes towards masculinity, it was a diagnosis that came with additional layers of complexity.

Telling Rich's personal story alongside an exploration of what defines masculinity and 'maleness' in society, Can I Have My Ball Back? is not your typical cancer memoir. Whether they're nuts, bollocks, gonads or family jewels; from the phrase 'grow some balls' to infamous WWII songs about Hitler; Rich unpicks the tangle of emotions around his own testing times.
Richard Herring
Can I Have My Ball Back?
Purchase Options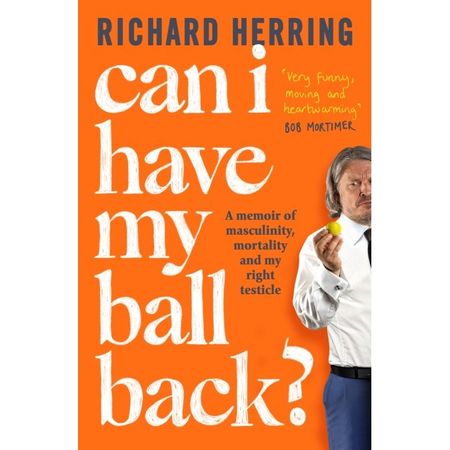 More from Richard Herring
Deluxe Editions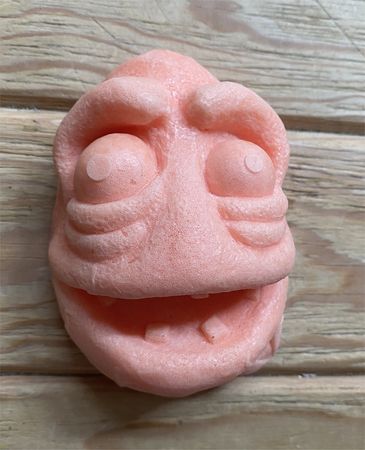 Can I Have My Ball Back? with a Right Bollock
This is the only place the book with a limited edition hand puppet modelled after Rich's own Right Bollock.
SOLD OUT
Media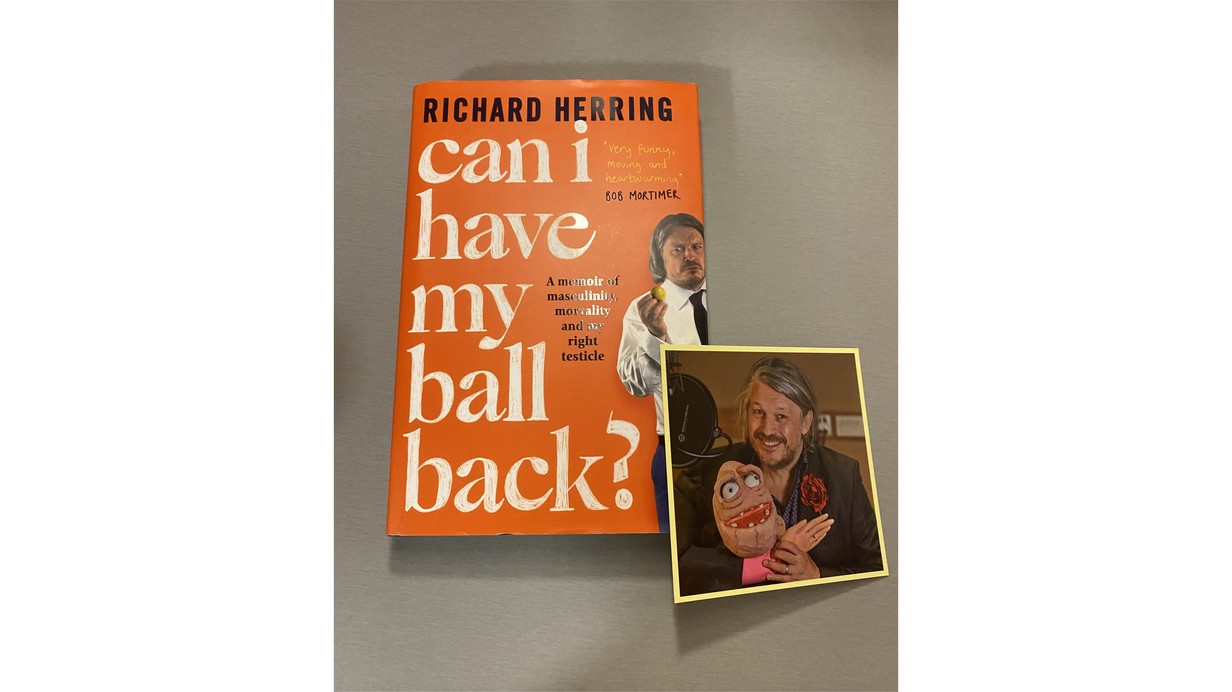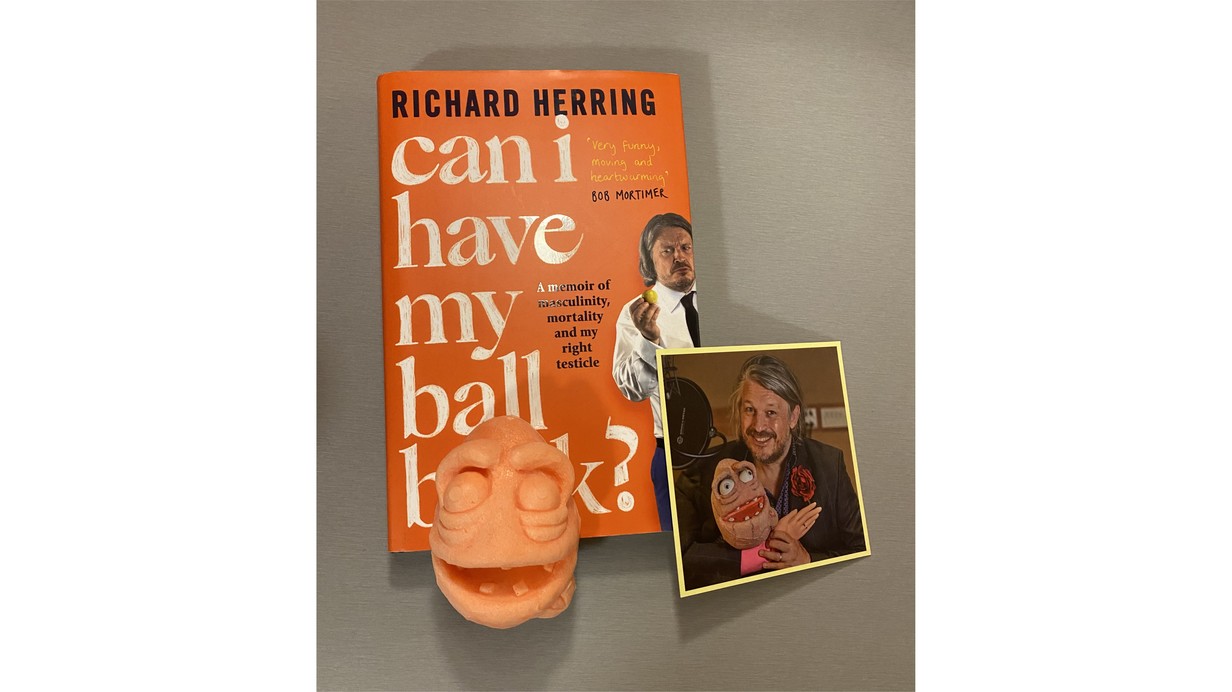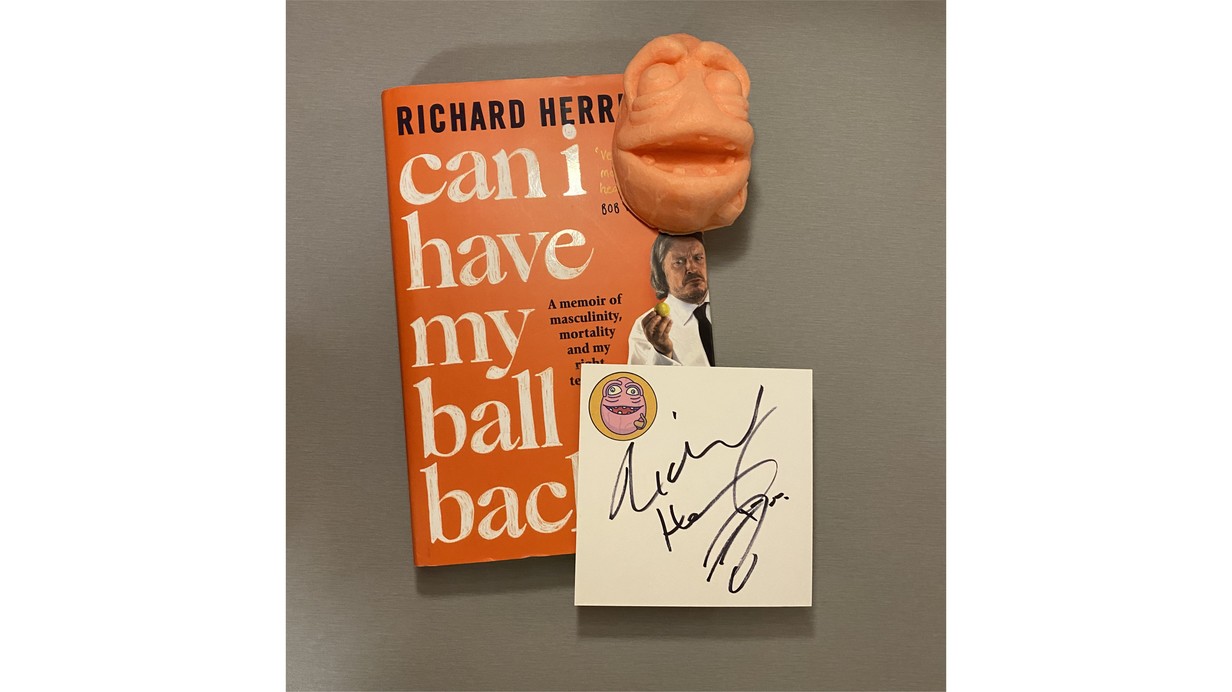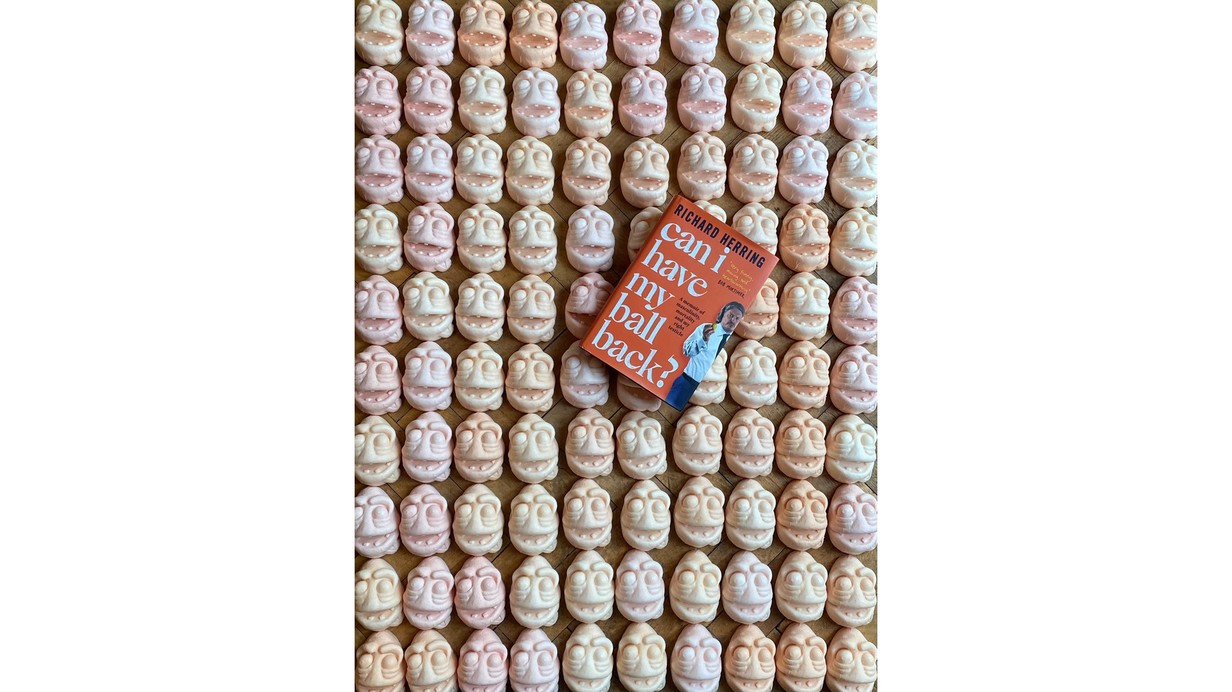 'Very funny, moving and heartwarming'
BOB MORTIMER