Richard Herring
The Problem With Men
PWMWhen is it International Men's Day? (and why it Matters)
Get your special GFS edition here!

It's exactly the same as the standard edition, but comes with:
- a bookplate signed by Richard Herring. He's also drawn a cock on every single one.
- the bookplate has a load of cocks hidden in the design too
- a badge that says 'it's on 19th November'. Handy if you ever get asked a question that has that as the answer.

For the past decade, Richard Herring has been answering sexist trolls on International Women's Day when they ask 'when is International Men's Day?' in the mistaken belief there isn't one.

If only the trolls had learned to use Google they would realise that there is an International Men's Day - it's on November 19th.

In The Problem with Men Richard expands on his Twitter discussions and tackles some of the big questions surrounding the problems of toxic masculinity - for women, but also for men - including:

- Should men fear feminism?
- Is society sexist against men?
- Could you win a point against Serena Williams?

*spoiler* The answer to all of these is no.

With Richard's signature humour and insight, The Problem with Men is a book for anyone striving for an equal society, all year round.
Richard Herring
The Problem With Men
Purchase Options
SOLD OUT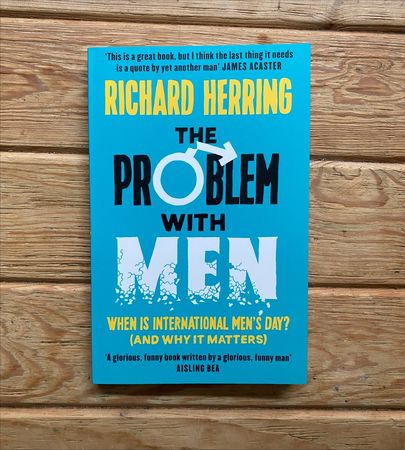 More from Richard Herring
Media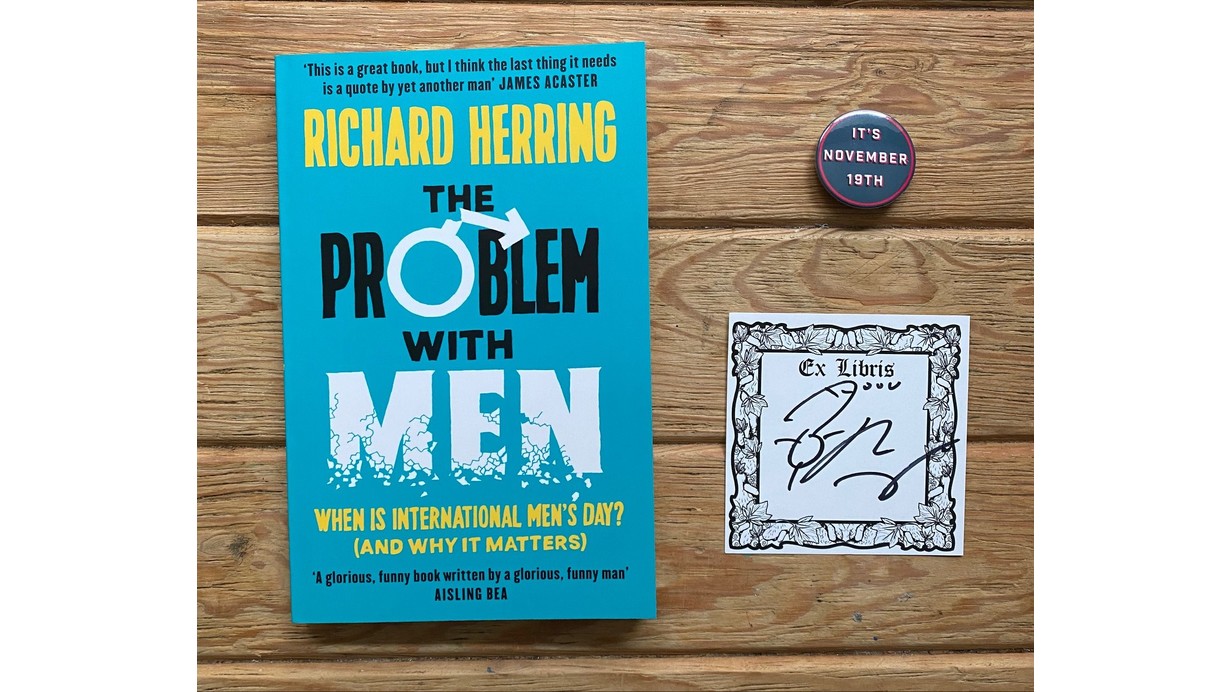 Rich, you're a brilliant comedian and this is a great book but I think the last thing it needs is a quote by yet another man
James Acaster

The problem with The Problem with Men is that I do believe men will have less trouble with it than the title suggests as it is actually a glorious, funny book written by a glorious funny man
Aisling Bea
Further Info
Technical Info
176 Pages

Comes with a badge and a signed bookplate.