Simon Munnery
The Wreath
gfs-110
"I went to a funeral the other day. Caught the wreath…" That's what came to me, from the mysterious source of the inexplicable. Hear the story of the joke, the painting, and what happened next.

This show was recorded in the hot and sweaty Bill Murray comedy pub in January 2020. It includes a rather splendid after the credits section, and a cool video extra too.
Simon Munnery
The Wreath
Purchase Options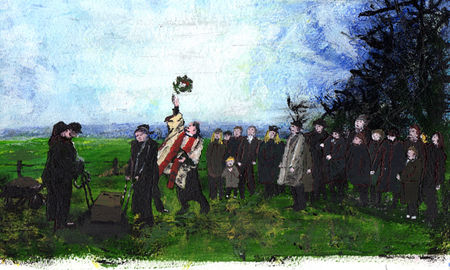 More from Simon Munnery
Further Info
Download Version Info
The Wreath
running time - 65min
filesize (1080p) - 2.6gb
filesize (720p) - 1.2gb
filesize (mp3 audio) - 96mb

Extras
Knocking on Heaven's Door
running time - 2min
filesize (1080p) - 88mb
filesize (720p) - 44mb Download Info