"Richard Herring: The Best" has been added to your cart
Richard Herring
The Best
gfs-87a 90 minute mp3 download
Here's an audio download of the final show of Rich's Best Of tour.

Richard Herring, King of the Edinburgh Fringe, Metro columnist and the UK's Podfather (RHLSTP, AIOTM) picks his favourite routines from his 12 one-man shows and crams them into 93 minutes for your delectation. From his deconstruction of the genealogy of Christ to him proving that racists are less racist than liberals, via some of the best knob jokes in the business. Will your favourite routine make the cut?

A great introduction to this influential cult comedian for the newcomer and a welcome greatest hits for long-term fans.
Richard Herring
The Best
Purchase Options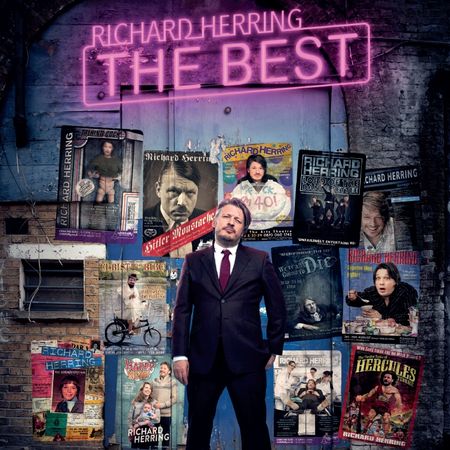 More from Richard Herring
Further Info
Technical Info
running time - 93 mins

The file has no copy protection, and should play on every device that exists. If you can't get it to play - get in touch and you can have your money back.

If you wish to play this on your apple device, you will first need to download the file onto a computer and them import it via itunes.