"Simon Munnery: Fylm" has been added to your cart
Simon Munnery
Fylm
gfs-57
Simon's back with an all new show based on his remarkable Fylm makking contraption, accompanied on the guitar by Mr David Willis.

The show is his second live film (or Fylm) - rendered on the spot by a homemade device operated by Simon from the back of the room. With it, he manipulates his own image and that of various animation cutouts on the table in front of him to create his Fylm which is then projected onto a big screen at the front of the theatre.

You will see what the audience saw as they sat and watched the show - but for the curious, we've also provided a behind-Simon's-shoulder view of the proceedings, although you will have to hunt for that.

Also included on the disc is an audio interview conducted by the men over at sorrynotinservice.com and a beautiful short film of Simon pulling his burden around Britain made by Mr David Willis.

This is the sequel show to Fylm Makker, which is available here.
Simon Munnery
Fylm
Purchase Options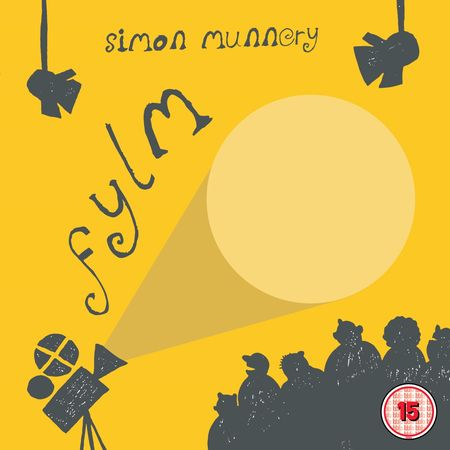 More from Simon Munnery
Other Sale Items
Media
Further Info
Technical Info
running time
main show - 59mins
extras - 15mins
DVD9 = 16:9
Region 0 - PAL
Stereo - in colour
Download Version Info
This download comes with an extra little film showing Simon pulling his burden around the country.

main show size 687mb
video format mp4 avc

fylm burden size 28mb
video format mp4 avc Download Info