Andrew Collins
Where Did It All Go Right?
gfs-15Here's an audio book.
This is our first audio book. It's by the lovely Andrew Collins, and is a cd version of his bestselling book 'Where Did It All Go Right?'.

I'm sure most of you know Andrew from his podcast work with Richard Herring, but he had an interesting life before that - and this book covers his early years in Northampton.

The book comes on four cd in a lovely stack pack. I'm not sure if the photos do it justice, but it looks like a little book, with each tray being a page.

And, as a special bonus, printed somewhere inside the cover are instructions on how you can listen to Andrew's diaries from the period the book covers.

Andrew Collins
Where Did It All Go Right?
Purchase Options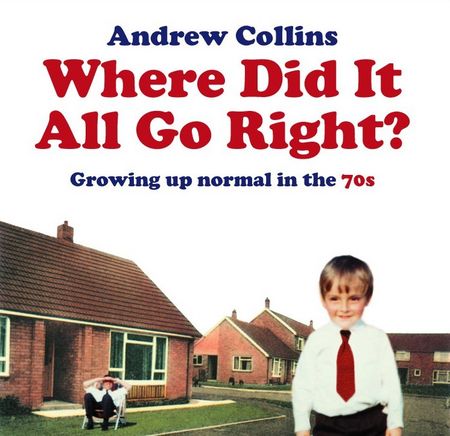 More from Andrew Collins
Media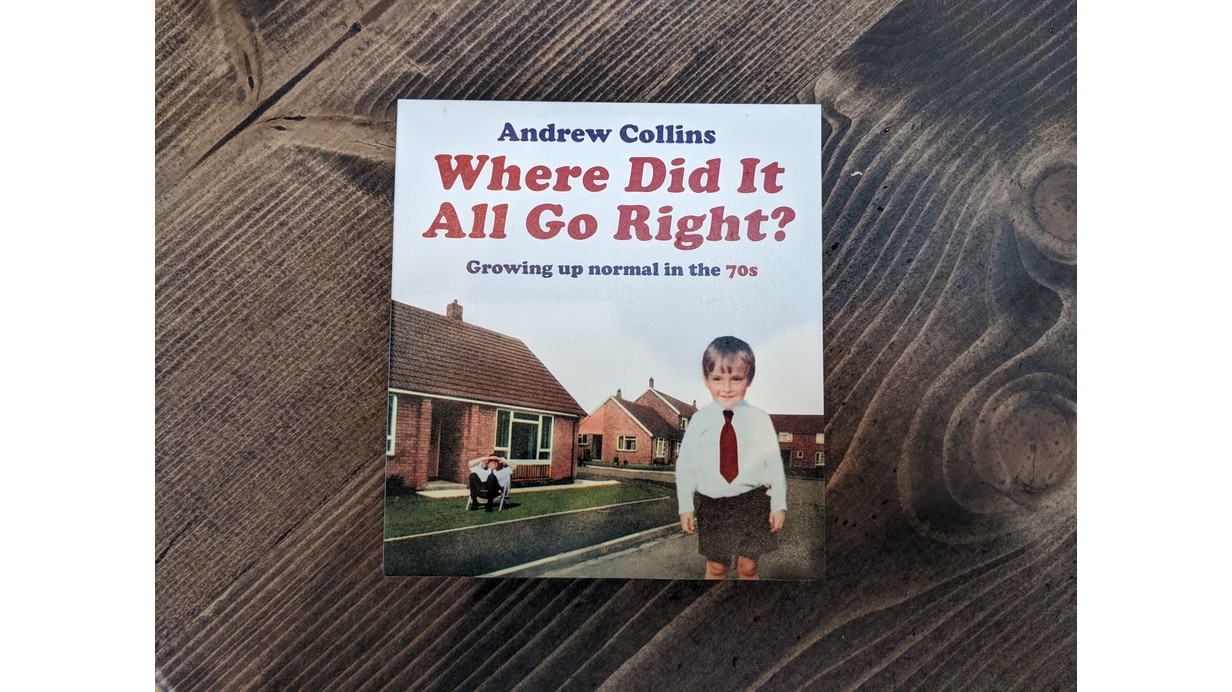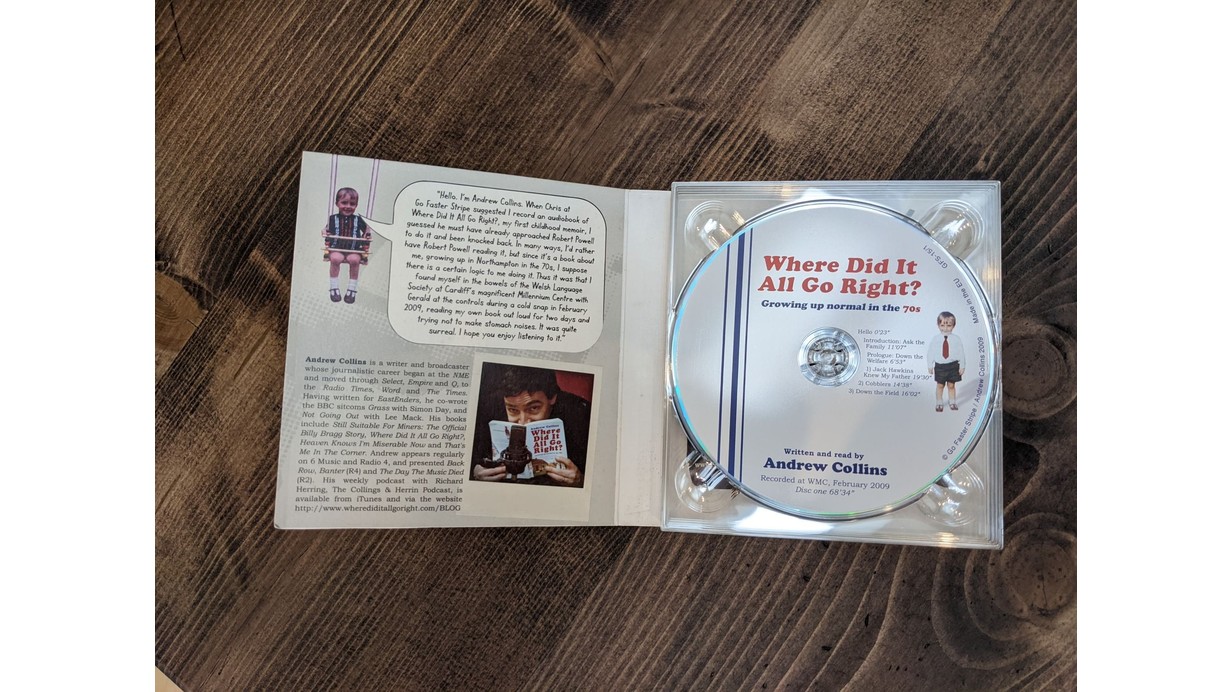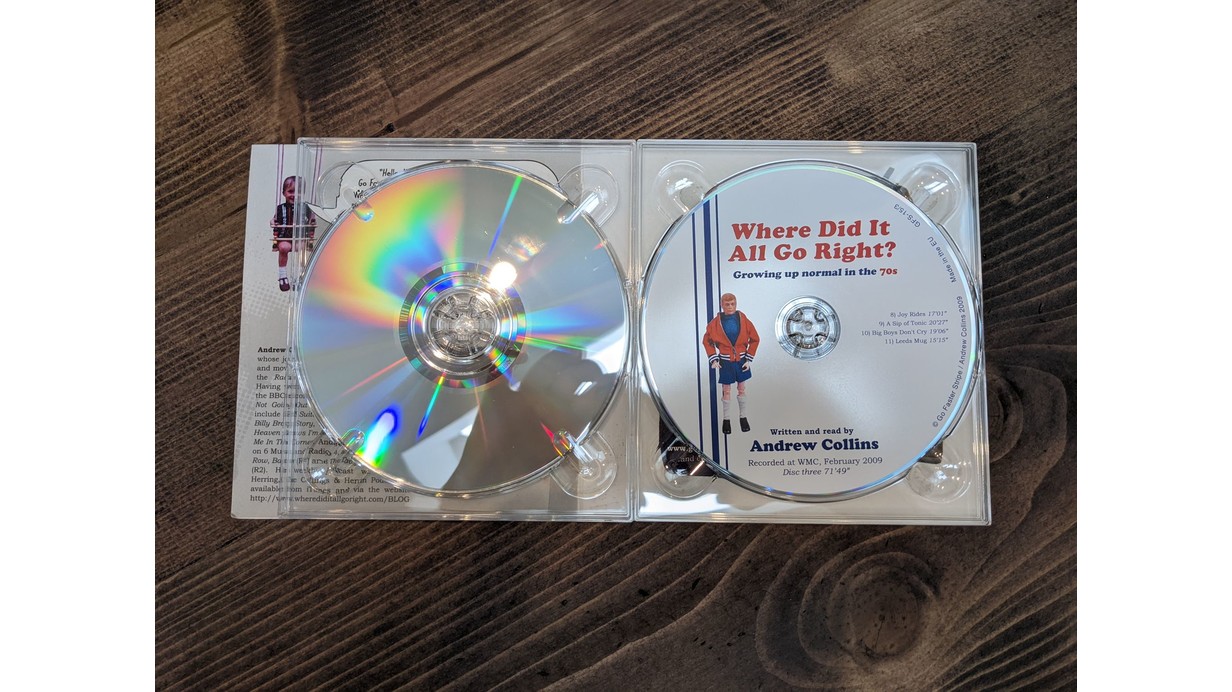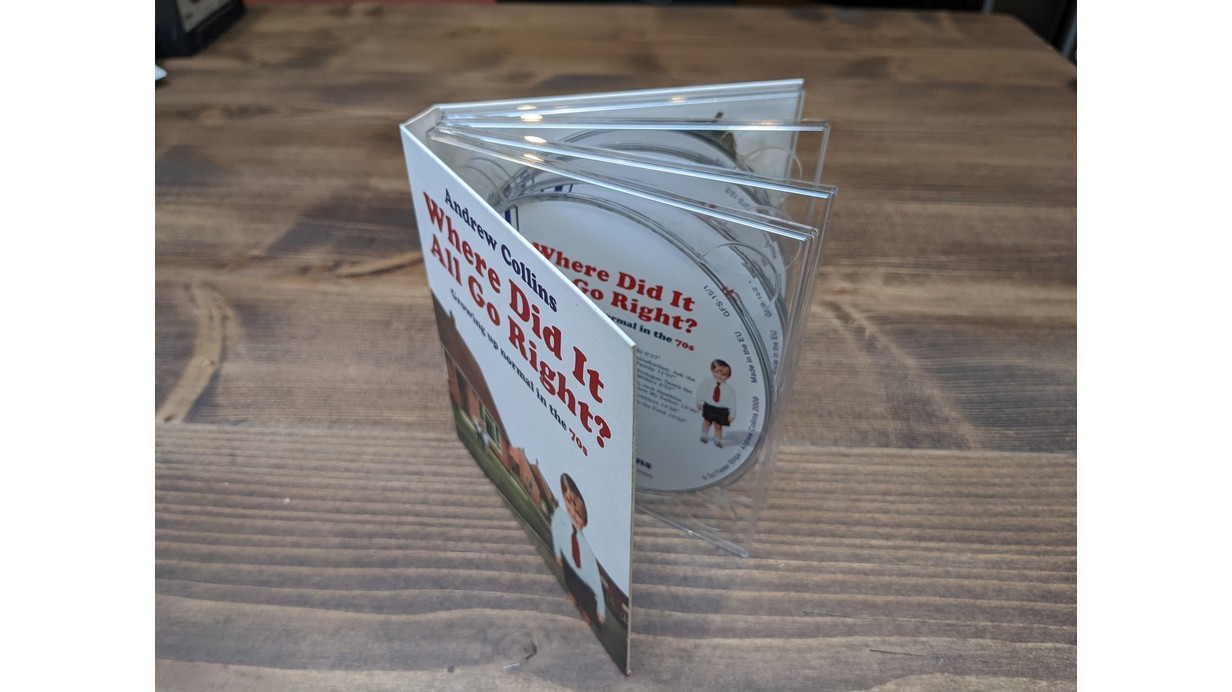 Where Did It All Go Right? clip
The one that changed my life. An antidote to the all the miserable memoirs which seemed ubiquitous at the turn of the millennium but are even more so now. Boy grows up normal in Northampton in the late 60s/70s, goes down the field, does some drawings, discovers punk rock in 1979 and frightens his parents.
Further Info
Technical Info
There are 4 cds.

running times

disc 1 - 68 mins 34 secs
disc 2 - 79 mins 38 secs
disc 3 - 71 mins 49 secs
disc 4 - 79 mins 39 secs