"Robert Wringham: Stern Plastic Owl" has been added to your cart
Robert Wringham
Stern Plastic Owl
gfs-116"Sir, you couldn't count the number of cylinders I'm firing on..."
Meet Robert Wringham. He strides across the landscape of a slightly fantastical world. It's the same world that you and I live in... only more so.

It's a STERN world.

It's a PLASTIC world.

You'd better believe it's an OWL world.

It's the world of the STERN PLASTIC I-KNOW-NOT-WHAT.

● Is it possible to walk through a duckpond using a corncob pipe for air?
● Just what was H.G. Wells like in the sack?
● And how high can you raise the eyebrow before it interferes with the flightpaths of planes?

Deft Mr. Wringham skirts around these questions and more in his latest collection of what The Financial Times recently described as "some dope shit"*, some thirty classic pieces tenderly gouged from their original contexts and artfully mashed into book form.

*they said no such thing.
Robert Wringham
Stern Plastic Owl
Purchase Options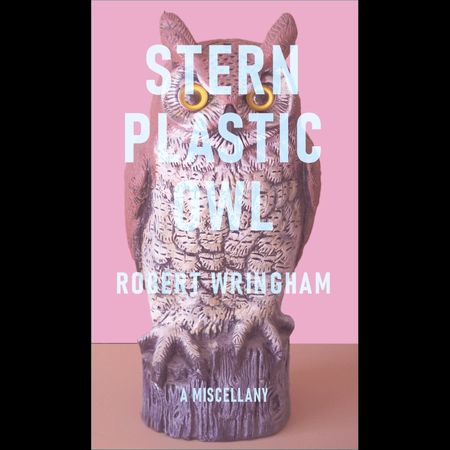 More from Robert Wringham
Deluxe Editions
Actual Praise for RW
"Excellent" – Stewart Lee
"The best prose writer I know" – Luke Rhinheart
"Superb" – Dominic Cavendish, Telegraph
"Devilishly Clever" – Arnold Brown
"First class Ebayer and a pleasure to deal with" – hugh.janus, eBay
Further Info
Technical Info
Pages: 204
ISBN: 978-0-9560901-9-5
Forewords: Five! Too many?