Welcome to Go Faster Stripe. We make and sell DVD recordings of comedians that are tragically overlooked by the mainstream.
Our DVDs are cheap - mostly £12 - and they come in the sort of cardboard wallets you get with free DVDs from newspapers. That's the kind of forward thinking that keeps the price down and our profits up.
---
Richard Herring's Leicester Square Theatre Podcast

Welcome to our great experiment!

We are going to be filming every episode of Rich's new series of RHLSTP - the podcasts from the Leicester Square Theatre. And to pay for this we are going to be charging you £3.50 for each episode, or £15 for the whole run of six episodes (including a bonus one with Pappy's).

The audio versions of these podcasts will still be available for free.

You can buy a series pass right now by clicking here!

Also available is a download of the Stewart Lee episode from last year's series. It was originally recorded as an extra for the Fist of Fun series 2 DVD, and is not part of the above series pass.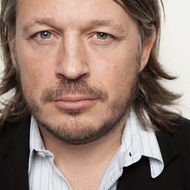 ---
Simon Munnery - Fylm Makker

Simon has made another great leap forward for all performing kind. He's constructed an apparatus that lets him make live films. And you can look at the hilarious results from his experiments here in this DVD.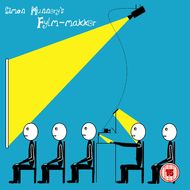 ---
Norman Lovett - Outside The Box

It's only Norman Lovett! Holly, from Red Dwarf, and he's only made a DVD with us! Click here for more on this excellent DVD.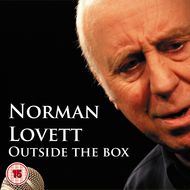 ---
Fist of Fun

That's right - we've bought the rights! And the first series is out now! Click the cover (or here) for more details - and to order if you want to.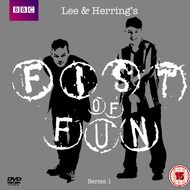 Putting this DVD set out is a pretty big deal for us - so much so we've written a press release. It is here.

Click to download the press release
---
Ten lessons and Carols for Godless People
A double audio CD from Robin Ince's secular Christmas Shows. Click for clips and a list of the stellar cast.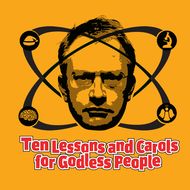 ---
Richard Herring - Christ on a Bike
And lo - as was fortold he has returned to us for the second coming of his fabulous 2001 show. And if you buy it from us, you get an exclusive 3rd disc of extras. Click here for details - and to buy your own copy.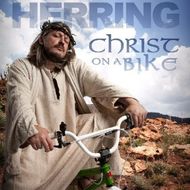 ---
Fresh from his appearence on Never Mind the Buzzcocks, and resident of Time Out's Top 10 Christmas DVDs, it's Mr Tony Law! And he's only got a new DVD! Click for clips to see just how good!.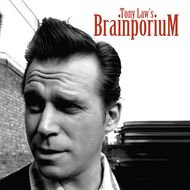 ---
Kevin Eldon is Titting About!

Kevin Eldon is that chap that has brightened up the best comedy shows of recent years, and this is the first time he has done a solo show.

And we are lucky enough to have it here. It is ace!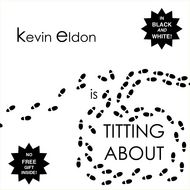 ---
peacock season!

Have you heard about the Peacock Season? It's the £58 film made in Edinburgh about the festival. And despite its shoestring budget it is a honest and funny look at the festival. We were delighted to be approached by the producers to see if we could make it available. And here it is!

Click here for clips and comments from the great and good.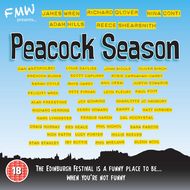 ---
hitler moustache!

As you might already know, and as usual, we have filmed this ace show by Richard Herring. For the first time, it will be available in normal shops, rather than this crazy internet thing. That is good news for everyone except us, as we will only get money from sales from our site. So please buy it from us. If you do that, you'll get a couple of special Go Faster only bonuses - an exclusive third disc of extras, and a stupid Velcro moustache.

Don't take our word for it - click here to look at the clips and you can hear Rich saying more or less the same thing.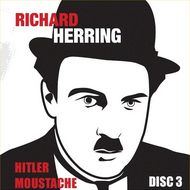 ---
The Best of Earth, Wind and Fire *
This is another one of our experiments. You know Richard Herring and Andrew Collins do a free podcast each week? Well, this is the same thing except you have to pay for it.
Well - there are a few changes from the free version. Here you get four podcasts, and a few extras all in mp3 format on one cd. There's over five hours of stuff there. And we recorded them in a proper studio, which we left mostly as we found it. They were out of stock for a while, but now we have plenty. Listen to a sample, and buy one, by clicking here. Or on the cover. Whatever.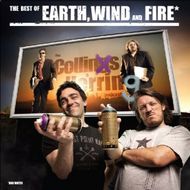 * and Water
---
The Headmaster's Son
Right. Get your books out. Turn to page 19 in your media studies textbooks - and behold this - a DVD of Richard Herring doing jokes about what it was like to be the son of your school's headmaster. Could that explain the way he turned out, do you think? Discuss! See more here.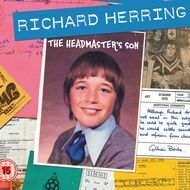 ---
Merry Christmas!
Nine Lessons and Carols for Godless People - is out! This time last year a lovely series of concerts took place in London. They are on again this year, as a matter of fact. They were organised by Robin 'friend of ours' Ince, and he asked us to go down and film them. So we did.
The shows are a celebration of Christmas with all that religious mumbo jumbo removed. There's quite a catalogue of lovely people involved See more here.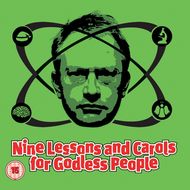 ---
John Hegley!
John Hegley and Tony Curtis - is out. I am very happy about this. John has been a hero of mine since I first saw him in the early nineties. And he's a hero of all other right thinking folk too. See clips and buy it here.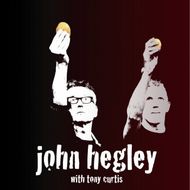 ---
Andrew Collins - 4 CD Set
Where Did It All Go Right? - our first audiobook. It's Andrew reading his lovely book of memories of growing up in Northampton. Look at it here.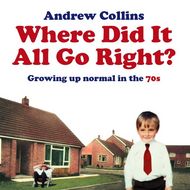 ---
Stewart Lee 3 CD Set
What Would Judas Do? - three complete shows from the end of the run of Stew's ace theatre piece from 2007. Look at it here.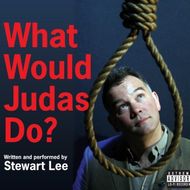 ---
Richard Herring's DVD
Here's our new release. A double DVD spectacular of Oh Fuck I'm 40!. Buy it here. Now. Before you too get too old to work the internet.
---
Richard Herring's book
Rich has written a book, and we have only gone and published it. It is here. The copies are being stored at my house and Rich's house, so it would help the pair of us out if you could buy as many as you can.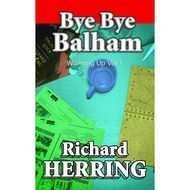 ---
Robin Ince
I bet you had almost given up hope. Well, the wait is over - please proceed over here to see clips from Robin Ince's new DVD. It is very lovely.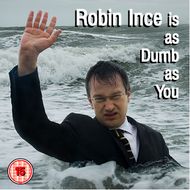 ---
The Headmaster's Son posters
Head over to the merch section to get your hands on a limited edition poster from Rich's latest show.
---
Tony Law is here !
This time we present to you - Tony Law. And he's in a DVD called 'An Hour and Some of Tony Law'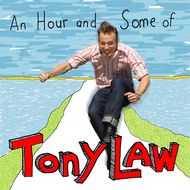 We were going to call this 'An Hour of Tony Law' but it went on five minutes too long.
This is our first DVD to feature a special smelly label. It smells a little bit like strawberries. Really. Do you think that will combat piracy? How do you copy a smell?
---
Wil Hodgson is here !
And now - Wil Hodgson - Skinheads, Readers' Wives and My Little Ponies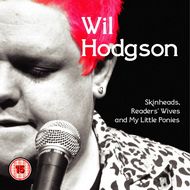 This is DVD we are very proud of. Who would make a DVD of a fat pink haired man with the mind of a teenage lesbian? Us, that's who.
---
lucy porter is here !
Presenting - Lucy Porter - The Good Life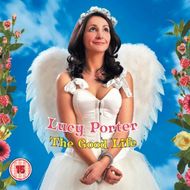 We are proud to present the lovely Lucy Porter in her first ever DVD.
---
new things for sale
Richard Herring has given us some of his old posters. And we've bought some cardboard mailing tubes.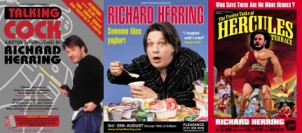 These are the last of their kind - once we run out, that will be it. You can buy them by clicking the new 'merch' button up at the top of this page, or click the posters - or click here.
recording night photos
Have you heard that John Hegley was here? Well - he was. Look.
See what Paul Sinha and Wil Hodgson looked like when we filmed them.
---
latest dvd
Presenting - Richard Herring's ménage à un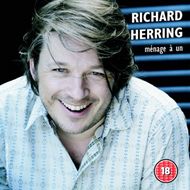 It is our first ever 18 cert. So be careful.
---
News
Ladies and gentlemen - please welcome our fifth thing - Simon Munnery's Hello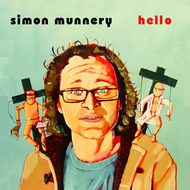 ---
Reviews Look at our reviews page

Photos
Look at pictures from our latest recording nights
Look at pictures from the recording of Someone Likes Yoghurt
Look at pictures from our launch night